Well, we did it. We're out of the first Mercury in Retrograde of 2016, we're nearly out of January, and we're so close to Valentine's Day that I'm currently writing this while eating handfuls of cinnamon hearts which I intensely regret (they hurt, you guys. Why am I still doing this to myself?)
But I digress.
Despite our progress through the calendar, winter still isn't over (duh). And while we can tell ourselves next week's Groundhog Day will offer us new hope, we also know that at least six more weeks of layers upon layers upon layers is our destiny. So that's why I've developed this guide: a foolproof way to stop sweating to death while simultaneously remaining toasty and frostbite-free. Happy holidays to all of us, let's peel back some layers.

1. Important: Leave A Few Key Pieces At Work
I once worked at a place where nearly everybody there had a cardigan hanging over their chair. "This is depressing," I remember thinking, likely because the cardigans were all very close to the same. "Also, I do not have a cardigan here and I am very cold."
So ultimately, the joke was on me. Knowing I'd be fine on my way to the car and then to my place of employment, I wore only a coat (like a fool) with my top/blouse/sweater/whatever because I was "warm enough, thanks." But here's the thing about every building in the world: they're all cold. So cold. So very, very cold, that you consider wearing your parka at your desk in an attempt to hack the system. But tragically, doing that causes you to instantly overheat and sweat profusely, ruining everything, including your day.
Meaning: keep an OTT sweater at work. None of these plain, generic cardigans — commit to a cape or a poncho or a piece that says, "What's up, it's winter, get into it." Then you'll be right to not-layer under your coat and you'll be prepared for Brenda's weird fascination with keeping the thermostat at a hugely ineffective temperature.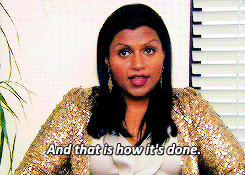 2. Scarves! All Of Them!
If you think you're above a scarf, you don't exist because everybody loves scarves due to how necessary they are, so nice try. But what they also do is allow for layering without really doing much — particularly in terms of infinity or blanket scarves. Since sweaters add an entire layer of warmth and that can be a little much (if you're me, and a very picky person who is a nightmare to travel with because of this), a scarf acts as the middle man, showing up only to offer the smallest amount of somethings — while still creating the sense of coziness. Also? Blanket scarves create the ultimate cheat because, after lunch, you can wrap your scarf around yourself and go to sleep.
Or like, stay awake at your desk. Whatever. I'm not judging you.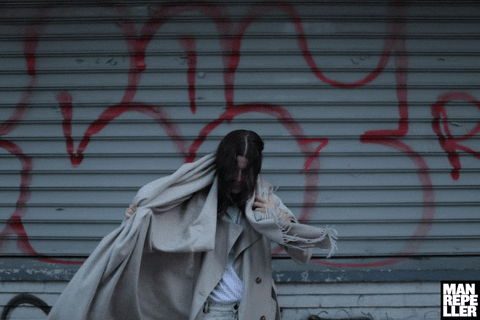 3. The Day You Wore A Vest
Despite Karen from "Mean Girls'" obvious vest faux pas, we can still all bow our heads and give thanks for the most underrated layering tool this side of planet Earth. The vest — denim, fur, whatever your heart tells you — affords you warmth while also dressing up whatever you're wearing. This means you can wear anything from all black to jeans and a T-shirt to a basic black dress and end up looking entirely major thanks to the addition of layers.
Also, because of vests' lack of sleeves, you won't, a) crush the sleeves you're already wearing, and b) sweat a lot because some of us get very warm very quickly if we're wearing too many pieces, deal with it. But I, for one, have never felt too warm in a vest. I've cursed a vest once, for not looking the way I needed it to, after I removed my coat, but that's why my second piece of advice is this: bring the vest. Odds are it's just not going to happen underneath that perfectly-fitted winter coat.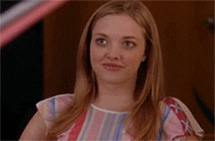 4. I'm Going To Say It: Power Blazer
I know, I know. We've heard all about blazers. For one hundred years, blazers have been pushed on us, and some of us have sat back and said, "I don't understand how many times I have to tell you my shoulders are way too broad for them." But listen up: the blazers of 2016 afford not just an extra layer, but no longer fit like something seen in "The Office" season one. Now, they move. They contract. They expand. They fit over tank tops and button-ups and whatever your heart desires. But word to the wise: unless yours is wrinkle-free, keep said blazer at your place of employment. Namely because I tried to wear one under my winter coat last week and I took it off and looked like I used said blazer as a blanket I'd slept on for several days.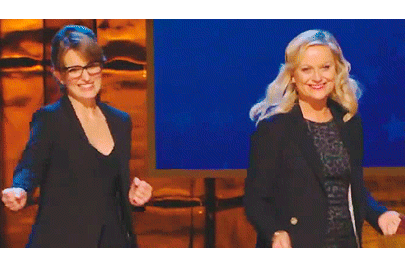 5. Let's Just Commit, Already: Flannel Button-Ups
But maybe we're all tired of looking fancy and dressy and we need a break from the working world we've all imagined when reading this. (Spoiler alert: I am writing this from my desk at home and I am wearing a sweatshirt, how are you?). So why not cite the tried-and-true layering medium? Why are we not talking about flannel? Flannel — in all its glory — can dress down a piece you're feeling a little iffy about, all while offering just enough warmth for you to go out and greet the world like you're totally in charge of it. (That's what you guys do in flannel too, right?) Flannel can be tied around your waist. It can be worn as a shirt. It can be worn as a coat. It can be whatever you want it to be — like Ryan in "The O.C." — and if anybody gives you grief, you just tell Brenda from accounting to stop touching the thermostat then, for the millionth time.
Ready to get your layer on? Shop the looks below!
Not Sweating To Death In Layers
Follow Huffington Post Canada Style on Pinterest, Facebook and Twitter!