OTTAWA — The federal immigration minister is pouring cold water on an idea from Canada's largest province to have community groups and families house government-sponsored refugees living in hotels.
John McCallum said the idea to have private sponsors temporarily house government-assisted refugees makes sense on its surface, but the government has found too many flaws in the proposal.
McCallum said the government has a "duty of care" over government-sponsored refugees, and it also doesn't want to see refugees move to one home, only to have move again.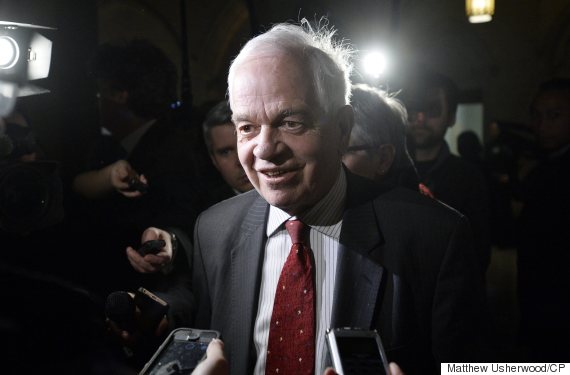 Immigration Minister John McCallum speaks to reporters outside the House of Commons. (Photo: CP)
"The current process is going well," McCallum said Friday outside the House of Commons after question period.
"While we welcome support from all Canadians, including sponsors of private refugees, we cannot accept offers for private sponsors to (house) government-assisted refugees."
The influx of Syrian refugee arrivals has forced agencies in three cities to request a break in the action to hire extra staff and find permanent homes for those who have already arrived before any more are cleared to come to Canada.
On Tuesday, Ontario Premier Kathleen Wynne said there are private sponsors — families and community groups — waiting for refugees who could take in government-assisted refugees sitting in hotels.
McCallum said private groups and sponsors can help with entertaining children and language instruction, "but not in the area of housing."
"The current process is going well."
McCallum said he has a meeting with landlords next week to enlist their help in finding homes for thousands of government-sponsored refugees.
The Liberals promised to relocate 25,000 Syrian refugees to Canada by the middle of February, after finding the timeline too tight to meet that mark by the end of 2015. The first 10,000 Syrian refugees arrive earlier this month, and McCallum said there are now 15,000 refugees in Canada.
The remaining 10,000, he said, will be in Canada "by the end of February."
Once complete, the government plans to have relocated 10,000 privately-sponsored Syrian refugees and 15,000 government-assisted Syrian refugees.
Also on HuffPost
Photo gallery
Trudeau Greets Syrian Refugees
See Gallery