If you want a shot at a $142,400 salary and a sweet seat in the Red Chamber, this may be your chance.
The Senate's independent, non-partisan advisory board has opened its first phase of nominations to fill vacancies for representatives in Ontario, Manitoba and Quebec.
There are currently 22 open spots for senators and the Senate is looking to fill five right away.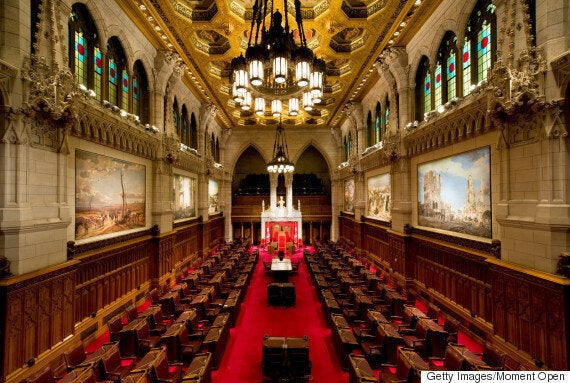 The Senate's independent advisory board is looking to fill 22 of these seats. (Photo: Getty Images)
In order to be considered, a candidate must be nominated by an organization - ranging from non-profits to educational institutions - who submits a form on their behalf. The candidate must also submit an additional form with supporting documents. Applications can be found on the Senate advisory board's website.
The deadline to apply is Feb. 15 at 12 p.m. ET, when the first phase of the nominations will be completed. There will be a new phase of the appointment process in the spring, when individuals will be able to nominate themselves. The rest of the vacancies will be filled by the end of the year.
The advisory board will go through these nominations and submit non-binding recommendations to the prime minister, who will then submit his choices to the governor general.
Independent, non-partisan
The board was formed as part of the Liberals plan to transform the Senate into an independent chamber. It consists of three government-appointed federal representatives, and two from each province with vacancies.
Ontario, Manitoba and Quebec are the only provinces with provincial representatives right now, as they have the most vacancies.
With files from The Canadian Press