Thomas Mulcair and an NDP critic are expressing concern over a published interview where Canada's heritage minister appeared to leave open the possibility that the Liberals may back down from their campaign promise to raise the CBC's budget by $150 million. Mulcair and NDP heritage critic Pierre Nantel sent an open letter to Melanie Joly Sunday, days after she
gave an interview to The Huffington Post
in which she refused to say specifically how much the government would raise the budget for the CBC and its French-language arm Radio-Canada.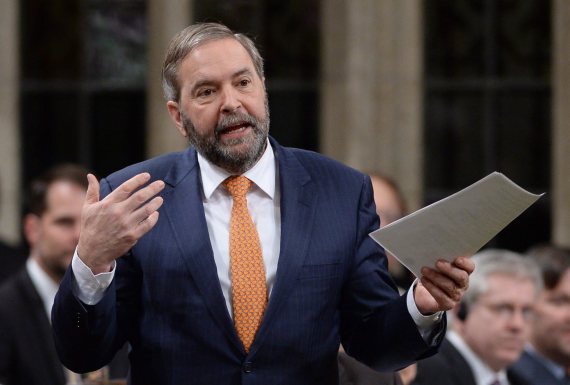 NDP Leader Tom Mulcair asks a question during question period in the House of Commons on Parliament Hill in Ottawa on Thursday. (Sean Kilpatrick/Canadian Press)
"One thing is certain: Radio-Canada is really a priority for us and we are working hard to substantially increase the funding," Joly told The Huffington Post. When asked if the Liberals would offset the former Conservative government's $115 million cuts to the broadcaster, she repeated, "I am working very hard to increase Radio-Canada's budget." In his letter to Joly, Mulcair writes, "It is now time to take action and fulfill your promise to increase funding by $150 million in your government's first budget. After years of deep cuts, it is unacceptable for the cultural sector to face this kind of uncertainty once again."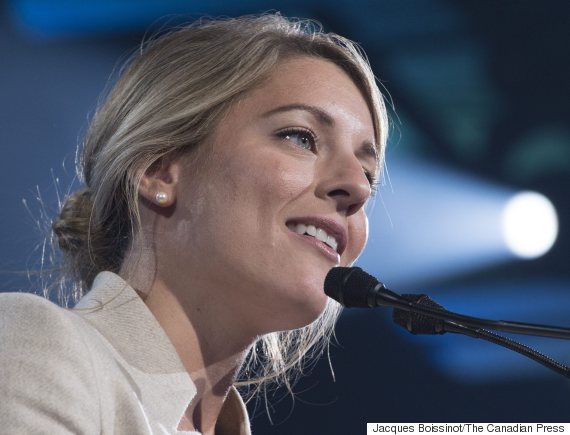 Melanie Joly speaks to mayors of the Federation Quebecois des Municipalites at a luncheon on Sept. 25, 2015, in Quebec City. (Jacques Boissinot/Canadian Press)
In a budget handed down in 2012, the then Conservative government of Stephen Harper cut $115 million from CBC funding over three years. Since then, the broadcaster has been hit by layoffs and program cancellations. In 2014, the CBC eliminated more than 650 jobs, and then said it would cut an additional 1,000 to 1,500 jobs by 2020. At that time, it had 7,500 employees. During last year's election part of the Liberals' platform was to "reverse Stephen Harper's cuts and invest $150 million in new annual funding for CBC/Radio-Canada, to be delivered in consultation with the broadcaster and the Canadian cultural community.''  
ALSO ON HUFFPOST: