Professional wrestling legend Bret Hart revealed Monday that he's battling prostate cancer.
"I've had a great lifelong dance and I'm a survivor of many hard battles. I now face my toughest battle," Hart wrote in an Instagram post.
"In the next few days, I will undergo surgery with the hope of defeating this nemesis once and for all."
Hart, 58, is considered one of the greatest pro wrestlers of all-time. He began his career in Calgary in the '70s as part of a family dynasty. His dad, WWE Hall of Famer Stu Hart, owned and ran Stampede Wrestling, and also trained Bret and his brothers.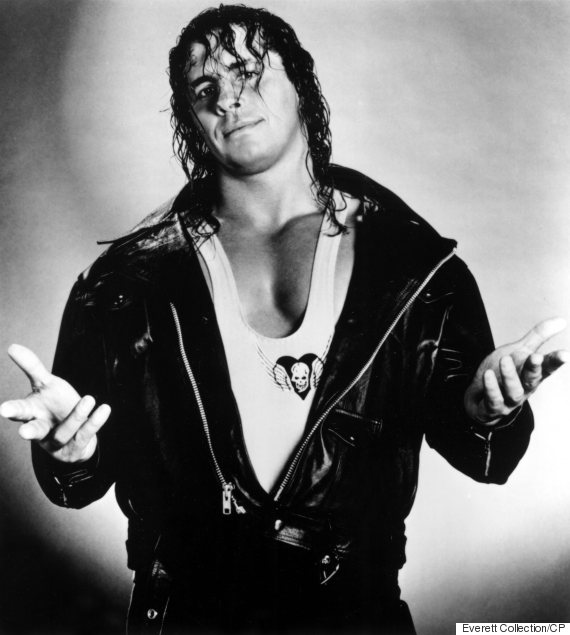 Bret "The Hitman" Hart, pictured in the early 1990s. (Photo: Everett Collection/CP)
Bret Hart went on to win several wrestling titles, and in 2004 was voted one of the top Canadians of all time by CBC's "The Greatest Canadian."
He left wrestling after a major concussion in 1999. A few years later, he suffered a stroke that required him to temporarily use a wheelchair.
Along with a photo of him with his grandchildren, Hart wrote on the Instagram post that he's lucky to be supported by his family and his wife Stephanie.
"I hope I can take the fight to prostate cancer. To be a leader in awareness and to set the example for men everywhere who find themselves in my very same shoes, that prostate cancer can be beaten," Hart added.
Also on HuffPost