Carol Burnett knows that comfort is key, even on the red carpet.
The 82-year-old actress attended the 2016 Screen Actor's Guild Awards on Saturday evening, wearing a beautiful emerald green skirt suit with an embellished fringed top. But before finishing her rounds on the red carpet, the iconic comedian, who was presented with the SAG Life Achievement Award, swapped her uncomfortable footwear for a nice pair of cozy UGG slippers.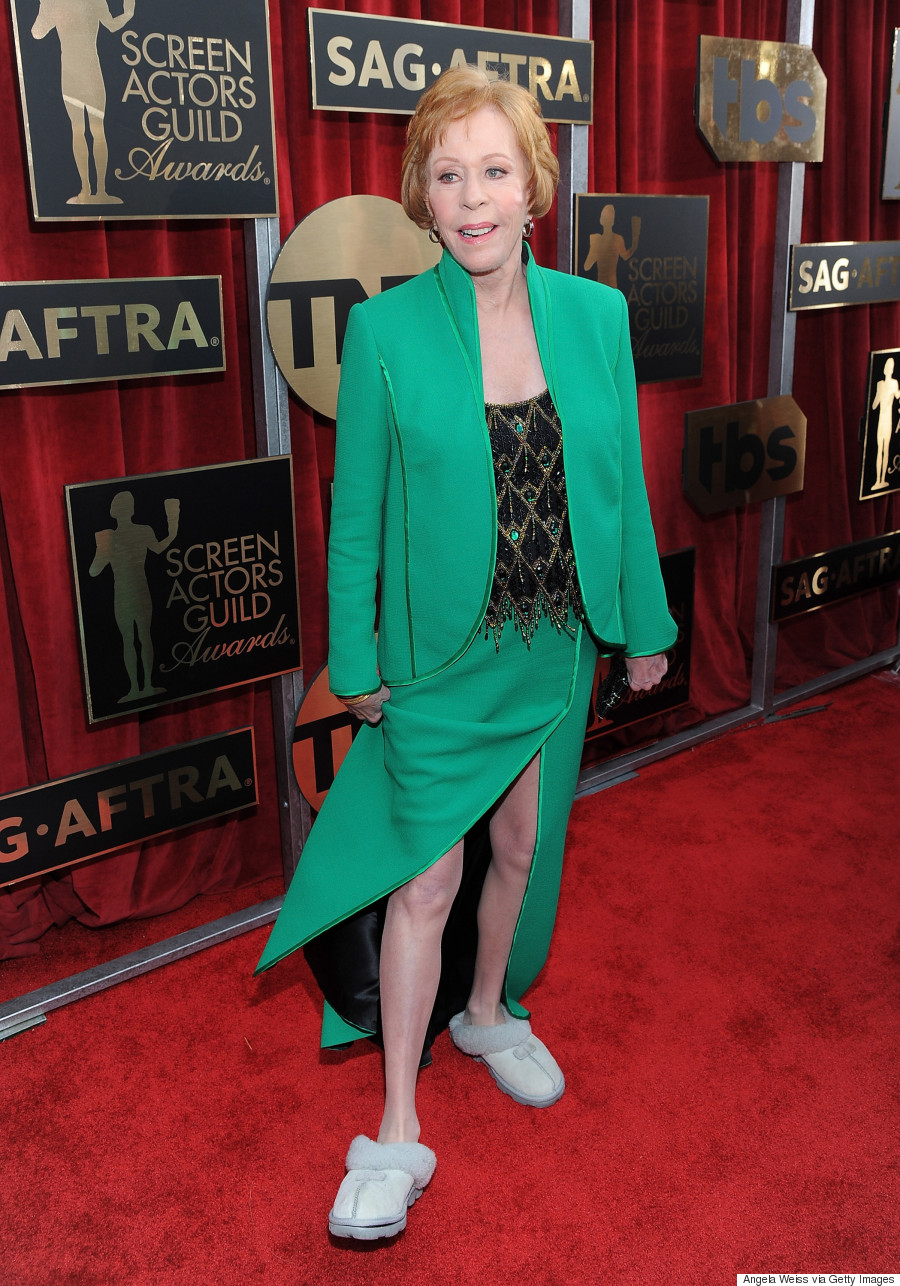 "I have to point out I'm wearing my fuzzy slippers," Burnett told ET. "I will change, I'll put on some nice shoes later, but, you know, the red carpet — we're here for a while. Why not be comfortable?"
Preach.
Check out all the red carpet photos from the 2016 SAG Awards below:
SAG Awards Red Carpet 2016
Follow Huffington Post Canada Style on Pinterest, Facebook and Twitter!