Google's parent company became the world's largest publicly-traded company in overnight trading Monday, unseating Apple after a strong earnings report.
Shares in Alphabet, the recently-incorporated parent company of Google, shot up more than 6 per cent in after-hours trading after the company released better-than-expected earnings of US$8.67 a share. Analysts had been expecting US$8.10 a share.
The spike in share price sent Alphabet's market value to around US$550 billion, exceeding Apple's US$518 billion in market value at the end of the trading day Monday.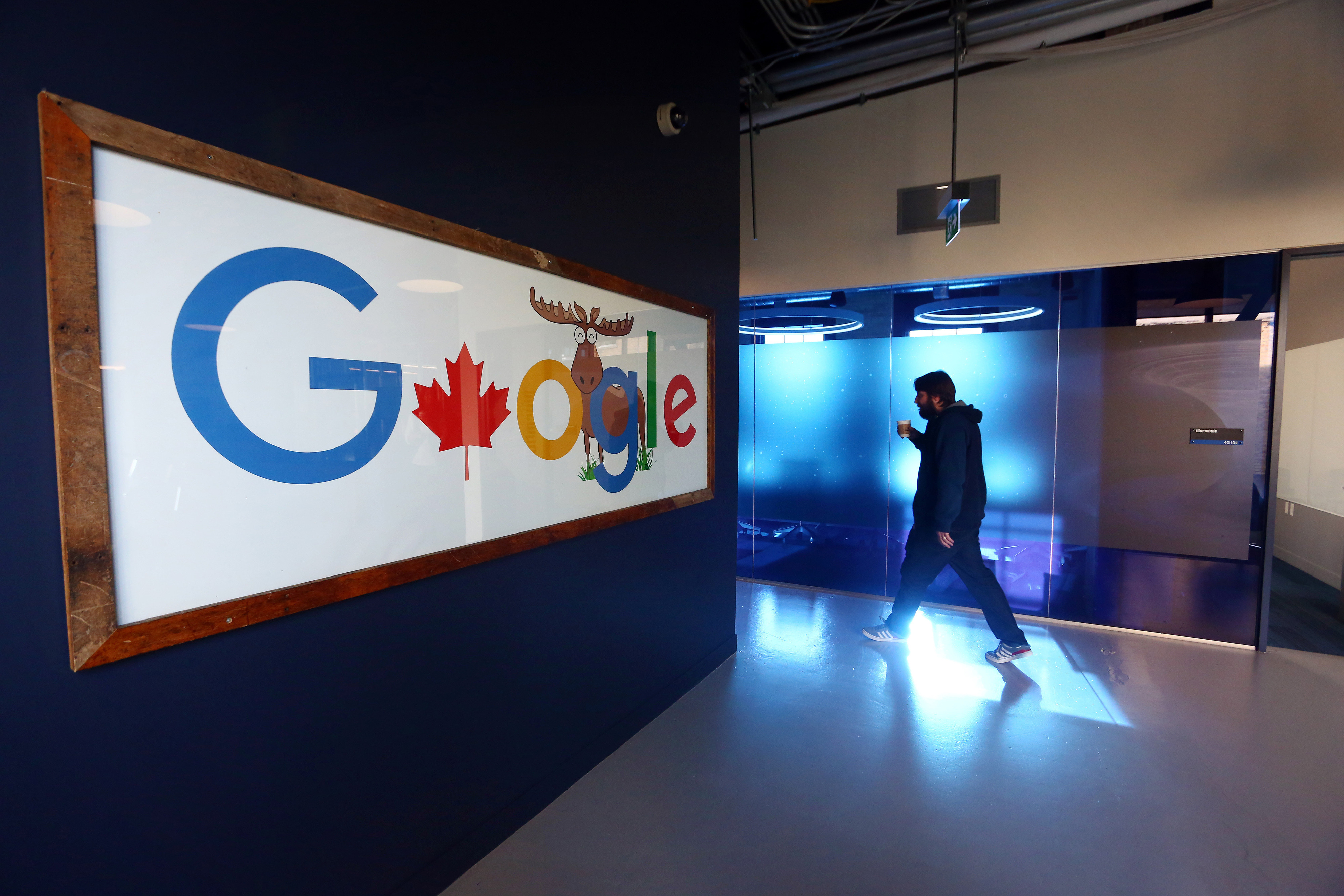 An employee walks a hallway at Google Canada's engineering headquarters in Waterloo, Ontario, Canada, on Friday, Jan. 22, 2016. The 185,000-square-foot facility currently houses over 350 employees from Google's Canadian development team. (Getty Images)
Google's digital-ad business is so profitable that Alphabet can lose more than $1 billion on risky ventures — and shrug.
The earnings release spelled out the cost of running mostly experimental businesses that aim to do everything from eliminating the human driver to curing cancer.
Those operations posted an operating loss of $1.2 billion on revenue of $151 million in the fourth quarter.
Google, meanwhile, produced an operating profit of $6.8 billion on revenue of $21.2 billion.
Apple shares have been under pressure since a less-than-impressive earnings report last week.
— With a file from The Associated Press