HALIFAX — As a work stoppage by newsroom employees at the Halifax Chronicle Herald moves into its second week, the striking editorial staff have established an online news site meant to keep their names and work in the public eye.
The LocalXpress was launched Saturday by the workers represented by the Halifax Typographical Union.
Union vice-president Frank Campbell said the idea is to let the public know that the striking journalists are still willing and able to do quality work.
"The Xpress is a way for us to take back our voice, take back our vision and to take back our names," said Campbell.
He said it's hoped there will be daily contributions by union members who are volunteering their time.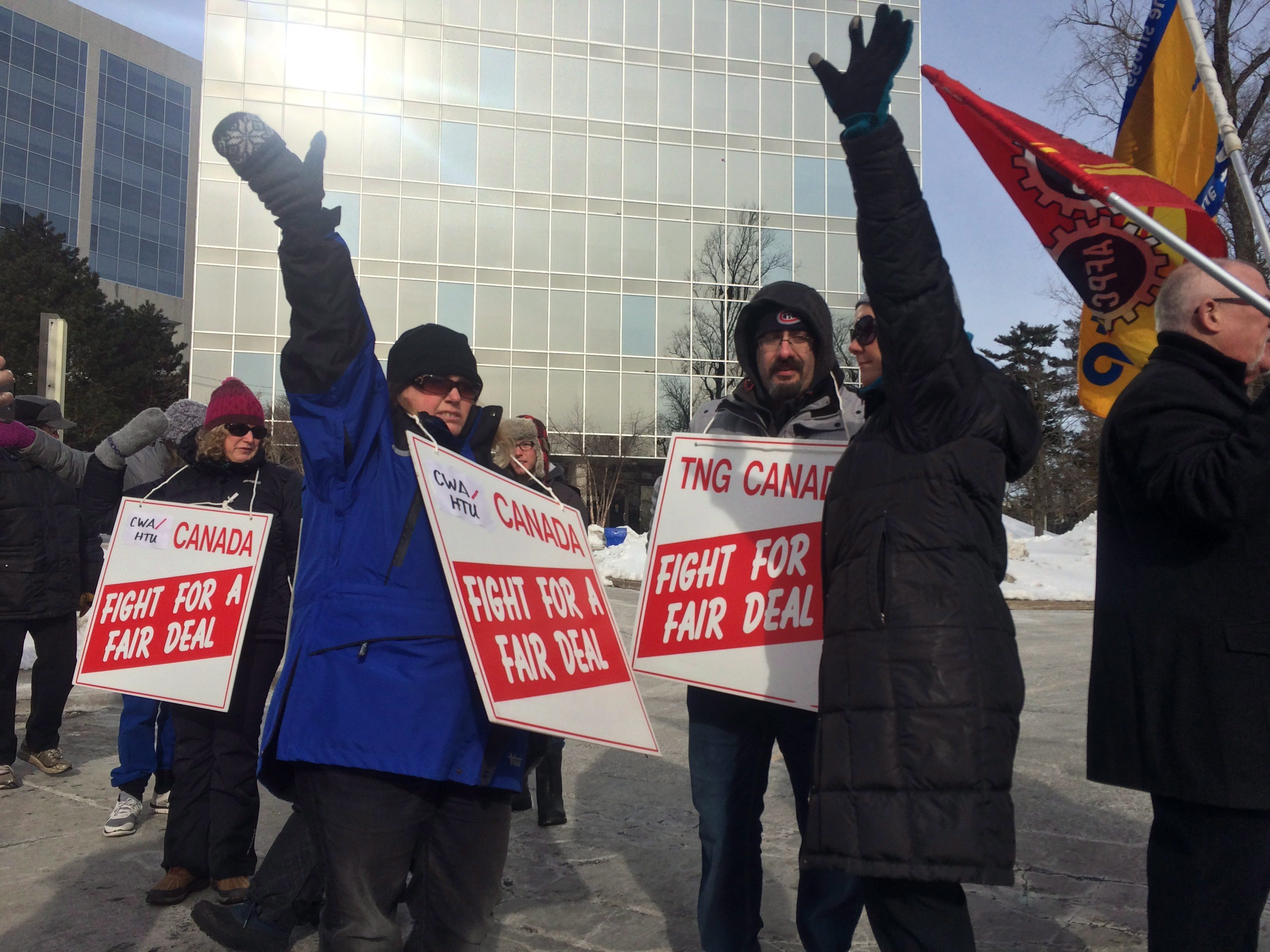 Newsroom employees at Canada's largest independent daily newspaper, the Halifax Chronicle Herald, held signs and waved to honking cars on the first day of a strike Saturday, Jan. 23, 2016. (Canadian Press photo)
Campbell said the union's intent isn't to compete against the paper, because there just aren't the resources available to do it.
"We're not going to be able to produce content to the extent that the Chronicle Herald will or other mainline news sources," said Campbell. "We just want to keep ourselves out there and give the public some examples of what we can do when we are at work."
Chronicle Herald management did not reply to a request for comment.
The 61 editorial staff have been off the job since Jan. 23.
The union is striking against a list of contract concessions which Herald management says are needed to cope with economic challenges affecting the North American newspaper industry.
Among a host of proposed changes, the newspaper wants to reduce wages, lengthen working hours, and alter future pension benefits.
The union has said it would remain a union "in name only" if it agrees to more than 1,232 changes to the existing contract.
Campbell said there have been no talks with management for about a week.
"There are some e-mails and texts going back and forth, but nothing significant enough to get us back to the table," he said.