Surrey RCMP are looking for an unidentified man accused of groping a teen girl last week.
The alleged victim, 17, was walking down the 10200-block of 152nd Street in the Guildford area at around 3:25 p.m. on Thursday when she noticed a man was following her last Thursday.
Once he was close, he asked her for directions before grabbing her from behind and groping her, the police said in a Monday media release.
The victim yelled and the man apologized, but kept assaulting her. He only ran away after the teen punched him, said Cpl. Scotty Schumann.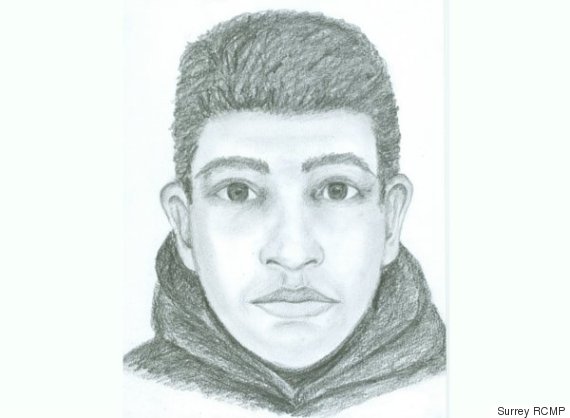 A composite sketch of the suspect based on the teen's description. (Courtesy: Surrey RCMP)
The suspect is described as Hispanic or Filipino ranging in age from 17 to 20 years old. He is reportedly 6' tall with a medium build. He has short brown hair, wide-set brown eyes, and blemishes on his face.
RCMP said he was wearing a red, or grey and black hoodie, black shorts or cropped pants, and black shoes.
Anyone with information is asked to call Surrey RCMP at (604) 599-0502 or Crime Stoppers if they wish to remain anonymous.
Like Us On Facebook

Follow Us On Twitter

Follow Us On Instagram
Also On HuffPost:
Surrey Sex Worker Assault Suspects Charged