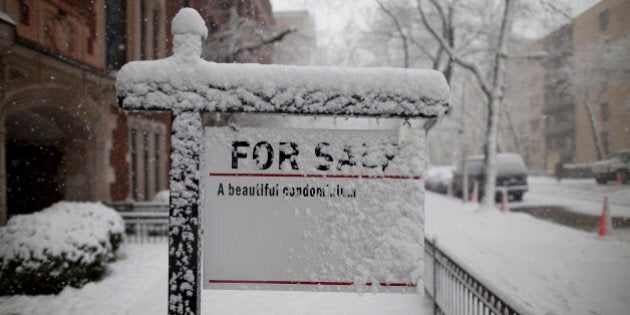 It's become an annual springtime tradition in Canada, one that's arrived a little early this year: The mortgage rate war.
Ontario's Meridian Credit Union kicked things off Tuesday with the announcement of a one-year fixed-rate mortgage at 1.69 per cent. According to Ratehub, it's the lowest rate available for a one-year fixed-rate.
But "Meridian is going against the trend set by banks and lenders," chief member services officer Bill Whyte said in a statement.
"We are able to take advantage of the current bond and lending environment and pass those savings onto our members," Whyte said, implying, perhaps, that the big banks aren't passing on their savings to borrowers.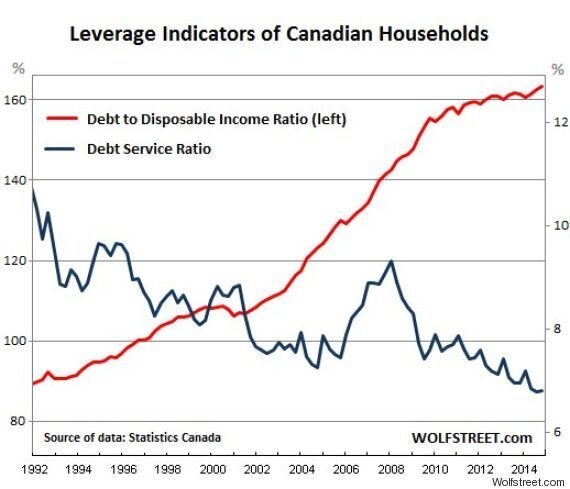 Low interest rates to the rescue: This chart from finance blog Wolfstreet.com shows Canadian mortgage payments (blue line) fell even as debt levels (red line) rose, thanks to falling interest rates.
And the bond and lending environment does seem friendly to low rates right now. With the S&P 500 down more than 6.5 per cent since the start of the year, the U.S. Federal Reserve isn't feeling as much pressure to raise rates. That means the upward pressure on Canadian fixed-rate mortgage rates might not arrive as soon as some had expected.
Variable-rate mortgages are more linked to the Bank of Canada's lending rate, and that's not expected to rise anytime soon.
Meridian, which bills itself as Ontario's largest credit union, is also offering a five-year fixed mortgage at a "special rate" of 2.59 per cent. The credit union is touting it's "20/20" program that allows borrowers to repay up to 20 per cent of the principal every year, at any time, without penalty.
Now we sit back and wait to find out who follows Meridian into this spring's mortgage rate battle.