Mount Allison University was the first university in the British Empire to offer a woman a Bachelor's degree.
Today, it is cutting funding to its Women's and Gender Studies (WGST) program.
The WGST student society tweeted the news on Tuesday.
As many of you may have heard, the MTA administration is currently in the process of cutting our WGST program for next year

— MTA WGST Society (@MTA_WGSTsociety) February 2, 2016
Lisa Dawn Hamilton, the acting program director, told students about the potential cut in an email on Monday, CBC News reported.
"The dean of arts informed me today that due to decisions made in the budget process the university has cut the budget for the WGST program next year," Hamilton wrote.
"This means that, currently, there are no plans to offer any WGST credits toward their minor."
Tasia Alexopoulos, the program's sole professor, tells the Huffington Post Canada that not having a budget for next year basically does away with the program.
"It's cutting the program without taking responsibility for the decision," she wrote in an email. "I've also had students tell me that they came to Mount Allison because of programs like WGST, and many came specifically because we have the WGST minor. Several students have indicated that if they cannot complete the minor, they will transfer universities."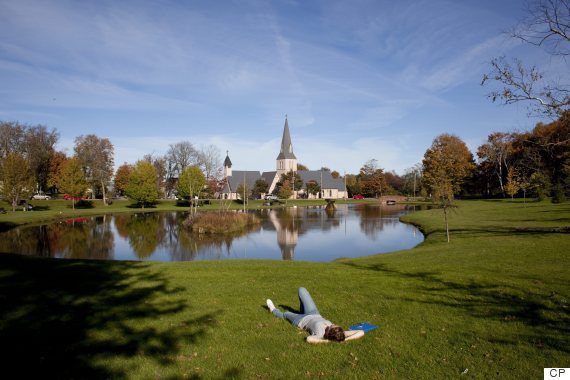 The Mount Allison University campus in Sackville, N.B. (Photo: Andrew Tolson/Maclean's Magazine via CP)
Gloria Jollymore, Mount Allison's vice president of university advancement, insisted the school has "not announced any intention" to cut the program.
"Decisions on the status of any university program are not taken lightly. They require significant consultation and review," she said in a statement.
"Mount Allison has not initiated any type of formal review of this program or any other."
Jollymore pointed out that Women's and Gender Studies has existed at Mount Allison since 1999.
The program offers a minor through courses in women's and gender studies, as well as electives in subjects such as English, history, fine arts, and anthropology.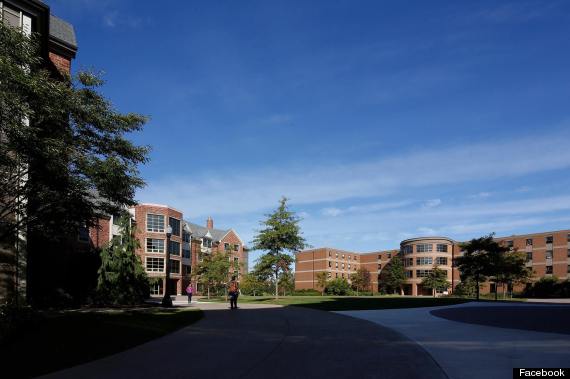 Mount Allison University campus. (Photo: Facebook)
The prospect of the WGST closure has sparked a Change.org petition, urging the university to keep the program open.
Thousands of supporters had signed by Tuesday afternoon.
Leslie Kern, a professor who formerly taught in WGST, and currently teaches urban geography and feminist geography, among other topics, said there's been an immense interest among students in WGST.
"The program has done a great job over the past few years of building its enrolment, in fact, it's quadrupled [over] the past few years," she told CTV News.
"All of our courses have waitlists — they're over-enrolled [and] very popular on campus."
Like Us On Facebook

Follow Us On Twitter

Also on HuffPost:
10 women on why feminism still matters