FREDERICTON — The New Brunswick government has tabled an $8.9 billion budget for 2016-17 that digs deeper into the pocket of taxpayers while still driving the province deeper into debt. The budget, tabled by Finance Minister Roger Melanson, raises the HST and corporate taxes while cutting the size of the civil service by 1,300 positions and privatizing some services.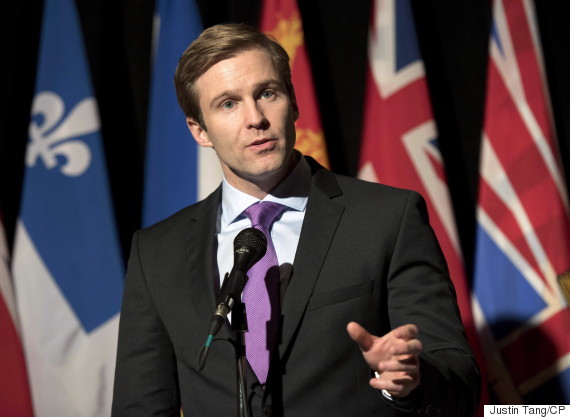 New Brunswick Premier Brian Gallant speaks at the Council of the Federation in November. (Photo: CP)
Melanson says the government's objective was to take a balanced approach with roughly equal amounts coming from reduced spending and new revenue measures. He says they have been able to avoid introducing highway tolls or making deep cuts to health and education. The province is forecast to run a deficit of $347 million this year, while the net debt is expected to hit $13.4 billion by the end of March 2017. Melanson says the province is expected to achieve a balanced budget by 2020-21.
Also on HuffPost
Least, Most Popular Premiers (Dec. 2015)