Apple founder Steve Jobs was known for improving other people's ideas.
And his company may do exactly that, again, as it looks to capitalize on wireless charging technology.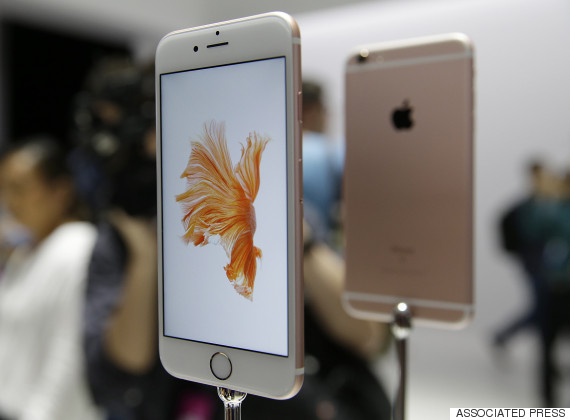 In this Sept. 9, 2015 photo, people look over the new Apple iPhone 6s models during a product display following an Apple event in San Francisco. (Photo: Eric Risberg/AP)
Bloomberg reported last week that the tech giant is looking to design new wireless technology that could be used on its mobile products as early as 2017.
Unnamed sources told the business news outlet that this technology would expand on the capabilities of wireless charging plates being sold by rivals such as Samsung and Sony.
Apple's wireless technology would not only allow people to charge their phones without using any cords, but at a further distance from the plates themselves.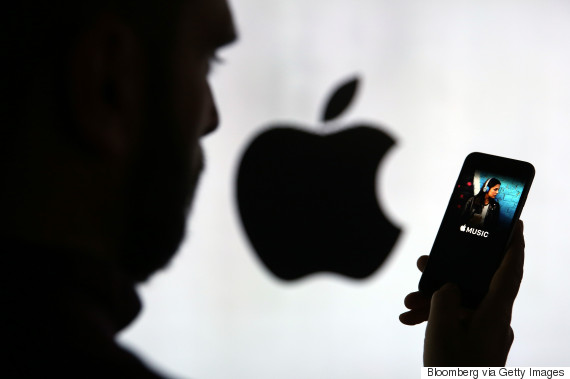 A man checks the Apple Music streaming site using his Apple Inc. iPhone 6s as he stands framed against a wall bearing the Apple logo in this arranged photograph in London, U.K., on Dec. 23, 2015. (Photo: Chris Ratcliffe/Bloomberg via Getty Images)
Samsung, for example, has a charging plate that allows you to simply lay your phone down and let it power up without having to plug it into a port.
This technology has been praised by Forbes writer Ewan Spence, who said it means that, "every time I sit down I can be charging."
"It also means that I simply grab my phone and go when the time comes to get up from my desk, and the charging connection is broken, with no trailing wires, physical connectors, or 'must remember to unplug the cable' thoughts getting in the way."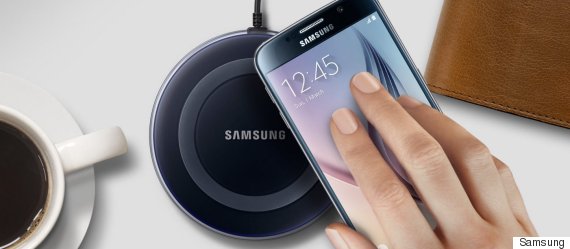 Samsung's wireless charging plate. (Photo: Samsung)
This isn't the first time that Apple has looked at wireless charging.
Last year, The Motley Fool reported that the company was hiring a "Senior Wireless Charging Design Engineer" with the aim of bringing the technology to products such as the iPad, the iPhone and the Apple Watch.
And in 2010, Apple applied for a patent for technology that would allow customers to charge their devices by locating them as far as one metre from an iMac computer.
Whatever Apple does, it will find itself catching up to its rivals in the smartphone market.
But that's unlikely to stop the company from trying to make something better.
Like Us On Facebook

Follow Us On Twitter

Also on HuffPost