TORONTO — The gruelling cross-examination of a woman allegedly assaulted by Jian Ghomeshi drew cringes of discomfort this week as her credibility was battered by the former broadcaster's lawyer, but advocates for survivors of sexual violence say the intense courtroom proceedings are typical of such cases.
Ghomeshi, once a dazzlingly popular CBC Radio host, went on trial Monday for four counts of sexual assault and one count of overcoming resistance by choking. He has pleaded not guilty and spent the first two days of his trial closely watching his lawyer, Marie Henein, as she ripped into the first woman to testify against him.
"What you'll see in this court case is a reflection of what survivors go through any time they go to court,'' said Nicole Pietsch, Co-ordinator of the Ontario Coalition of Rape Crisis Centres.
"Any time I've ever accompanied survivors to court, they've faced a cross-examination that made them feel like they were telling a lie, that people didn't believe them, that they had messed up and they weren't being a good witness.''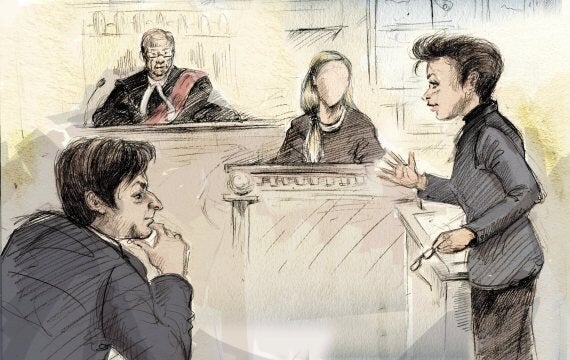 In this artist's sketch, Jian Ghomeshi (left to right), Justice William Horkins, a witness and Ghomeshi's lawyer Marie Henein appear in court on the first day of the former CBC host's trial in Toronto on Monday. (Canadian Press)
The woman testifying against Ghomeshi described him as a flirtatious charmer who suddenly turned violent during two alleged incidents in December 2002 and January 2003.
During the first incident, the woman — who cannot be identified — said Ghomeshi suddenly yanked her hair while they were sharing a "sensuous'' kiss. In the second incident in his home, she testified, he once again abruptly pulled her hair while they were kissing and this time started punching her in the head.
"What you'll see in this court case is a reflection of what survivors go through any time they go to court.''
The trial first heard that the woman didn't contact Ghomeshi after the alleged assaults, save for perhaps writing him an email in anger which she may or may not have sent.
In a dramatic twist, Henein then produced two emails from the woman to Ghomeshi, sent a year and then 18 months after the alleged assaults. They were friendly notes asking Ghomeshi to call her and one included a picture of the woman in a bikini.
Confronted with the emails, the woman repeatedly said she had sent them to Ghomeshi as "bait,'' hoping he would contact her so she could demand an explanation for the alleged assaults. But, she added, she hadn't remembered them when she spoke to police or to Crown prosecutors.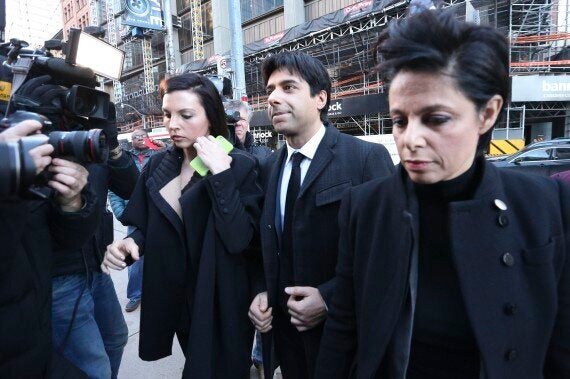 Ghomeshi arrives with his lawyer, Marie Henein, on the first day of his trial at Old City Hall court. (Richard Lautens/Toronto Star via Getty Images)
The emails — and the questions they may have raised about just how reliable a complainant's memory can be — is a "classic'' example of tactics complainants face, Pietsch said.
"A lot of it is based on her ability to keep it together or her ability to really recount details that are not even that important,'' she said. "The idea that to get those details right every single time is a reflection that she's telling the truth or not, or that the incident itself was a big deal or not, is completely false.''
Pietsch added that while complainants in historic sex assault cases are grilled about minute details — and expected to remember them — the accused often don't take the stand to face similar scrutiny.
"A lot of it is based on her ability to keep it together.''
But Ghomeshi's trial does however shine a spotlight for the public on the challenges of prosecuting such cases, she said.
"People believe if it really happened, our criminal justice system will rise that reality to the surface,'' Pietsch said. "This is a system based on evidence and the testimony of witnesses. Often that evidence and testimony isn't enough to see a reasonable conviction, and that's not the same thing as saying it didn't happen.''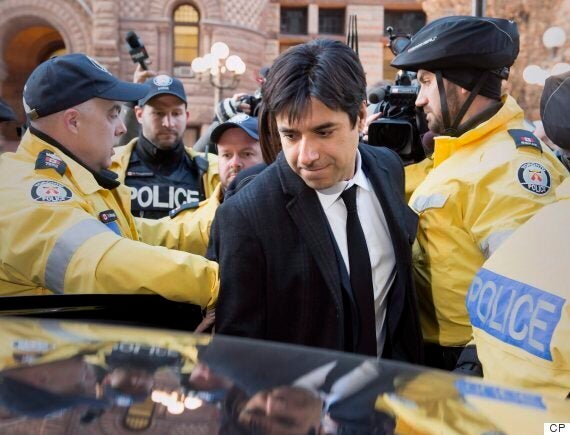 Ghomeshi has pleaded not guilty to four counts of sexual assault — two of which relate to the woman who is testifying. (Frank Gunn/The Canadian Press via AP)
As Ghomeshi's trial continues to unfold, another observer warns that it could discourage victims of sexual assault from coming forward.
"There's a whole community of women who feel violated by the publicity around this trial who have had their own experiences of sexual assault,'' said Amanda Dale, executive director of the Barbra Schlifer Commemorative Clinic, which supports women survivors of violence.
"I want people to remember that this is not entertainment television.''
As interest in the trial shows no sign of flagging, Dale urged those following the case to view it with understanding.
"I want people to remember that this is not entertainment television,'' she said. "This is people's lives shattered by experiences that they're trying to have the common good weigh in on.''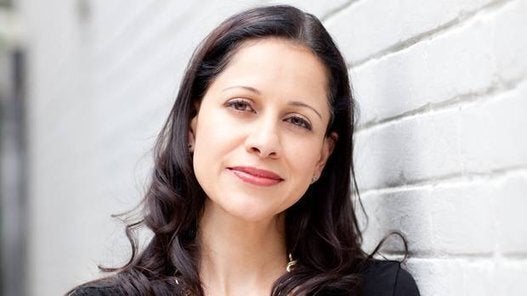 Jian Ghomeshi Case: A Timeline