Last year, H&M made headlines for all the right reasons thanks to its Close The Loop campaign.
The game-changing commercial, featured models of all races and body types, including hijab-wearing Muslim model Mariah Idrissi.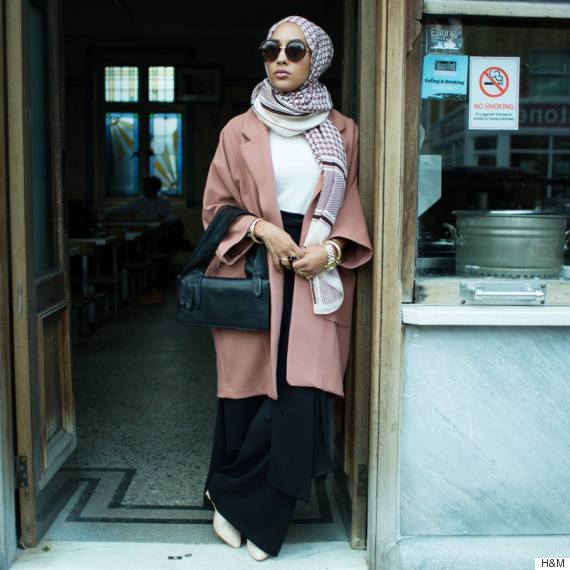 The ad also featured eleven Sikh men in suits and multicoloured turbans. Those men, as Twitter user Khaled Bey has noticed, are now prominently featured on a billboard above an H&M store in New York City.
H&M features Sikh models in NYC pic.twitter.com/1PLi6BqdRM

— Khaled Bey (@KhaledBeydoun) January 24, 2016

The image, which Mic shared on Instagram, sees the men looking dapper in their suits, ties, pocket squares and turbans.
And it seems as though people are pretty happy with the representation.
"Punjabi pride," comments one user on Mic's post.
"Hella fine!" adds another.
And Twitter users are having the same reaction:
@KhaledBeydoun Givin' the brothers some play!

— Brent Staples (@BrentNYT) January 24, 2016
Awesome! Representation & diversity matters. Big up to @hm for featuring Sikh models at their flagship store in NYC https://t.co/zBMptaAb1u

— Asma ~ أسماء (@asooma) February 3, 2016
@KhaledBeydoun @rsbehbehani STRONG statement 😄

— A QueeN (@Malikahh77) January 24, 2016
It's nice to see the Swedish retailer continuing to acknowledge and embrace diversity!
You can check out the Close The Loop ad below:
Follow Huffington Post Canada Style on Pinterest, Facebook and Twitter!
Also on HuffPost