A Manitoba mom who crawled up a snowbank to keep her young daughter warm after a car accident has lost her feet to frostbite.
The incident occurred last month. Kristen Hiebert and her four-year-old daughter Avery were heading home when their car slid off a rural highway and into a ditch. In the accident, Hiebert broke her leg and neck. Despite this, the mom managed to drag herself to her daughter's side to keep her warm.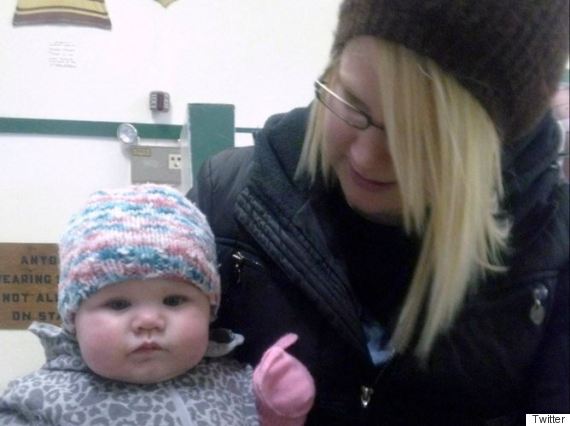 Kristen and Avery Hiebert. Avery is six months old in this picture.
The two spent 10 hours huddled together as temperatures dropped to -23 C, CBC reports. As a result, Hiebert suffered severe frostbite to her bare feet.
The mother and daughter were eventually found by a driver passing by and were airlifted to a Winnipeg hospital.
On Tuesday, the duo's GoFundMe page revealed that Hiebert had to have both her feet amputated. "Last Wednesday it was decided that the frostbite on Kristen's feet was too severe," the page reads. "Kristen had both feet amputated above the ankle. There were and are many emotions that overwhelm the family, but the support shown by all of you kept them strong."
As for Avery, the page revealed that the four-year-old is "doing wonderful" and has already been discharged from the hospital. The little girl only suffered frostbite to one foot.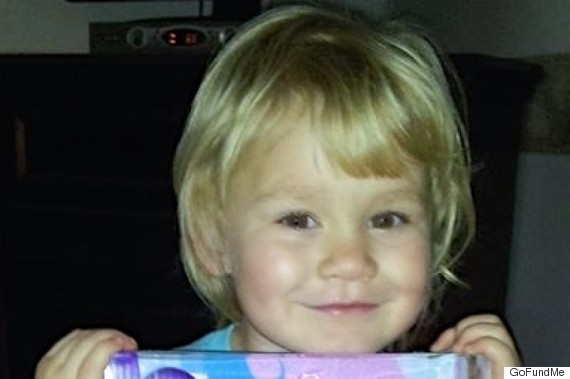 Hiebert is a single mom to Avery and works two jobs cleaning homes and a hotel. The GoFund Me page was set up to help cover the costs of the mother and daughter's recovery. So far, the campaign has raised over $70,000.
In the comments, many people left positive messages and applauded the mother's efforts to save her daughter following the crash. "The strength and determination you showed for your daughter is incredible," one wrote. "You fought for her and now we fight to help you recover."
Another said: "You are an amazing mother and you deserve our help. It takes a village."
ALSO ON HUFFPOST: