Are our eyes deceiving us? Is that really Selena Gomez on the cover of W magazine? You bet it is!
The 23-year-old pop star looks unrecognizable, and oh-so-grown up, on the March "American Fashion" issue of the glossy, donning a itty bitty red bikini top and white bottoms from Louis Vuitton, a crochet cover-up and a Miu Miu tiara to confirm her queen status.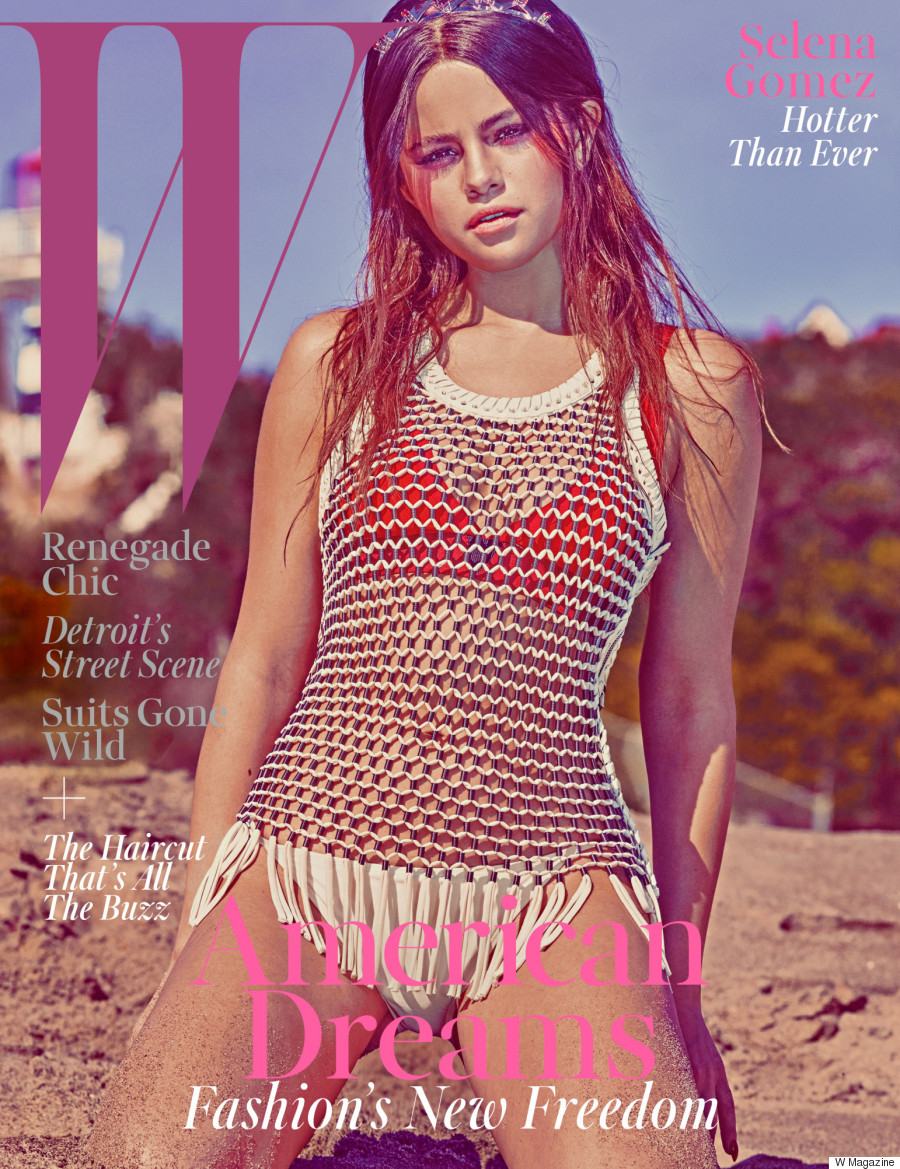 Dubbed the "most popular girl in America" by the mag, the "Hands To Myself" songstress smolders in the Americana-inspired editorial shot by legendary photog Steven Klein, rocking cowboy hats, '70s-inspired reflective sunglasses, dainty crowns and shaggy cardigans styled by Patti Wilson.
"To me it was: I'm 18, I have a boyfriend, we look cute together, we like that." https://t.co/V3nQyv6f4o pic.twitter.com/ZwZSxfpdOY

— W magazine (@wmag) February 3, 2016
"Everybody else in the world was talking about me, so I wanted a fucking say." @SelenaGomez: https://t.co/fchsjoCP4r pic.twitter.com/Pa2sW7RKae

— W magazine (@wmag) February 3, 2016
In the candid interview, Gomez tells writer David Amsden though she is active on social media right now (she has 161 million followers on Facebook, Instagram and Twitter combined, FYI), she'll eventually give it up.
"I'm utilizing social media right now because of my age and because, to be honest, everybody else in the world was talking about me, so I wanted a f*cking say," Gomez says. "I honestly had to, because I didn't really expect my life to be as public as it was. Is this going to destroy me or make me? I still have to make that choice on a daily basis. In a few years, I'll give all of it up."
She also goes on to shut down rumours about her teenage feud with fellow Disney alumni, Miley Cyrus, which, back in the day, was fueled by a mutual love of Nick Jonas as 16-year-olds ("It was just a Hilary Duff-Linday Lohan thing: 'Oh, my God, we like the same boy!' We are now completely settled in our lives.") and of course, that famous ex of hers, Justin Bieber ("I'm so exhausted. I honestly am so done. I care about his health and well-being. But I can't do it anymore.").
Preach it, Selena.
For the full interview, head to W Magazine's website.
Follow Huffington Post Canada Style on Pinterest, Facebook and Twitter!
Also on HuffPost
Selena Gomez Style Evolution