MONTREAL — The company behind the proposed Energy East Pipeline ramped up its Quebec charm offensive on Wednesday, announcing a deal to create more than 120 jobs if the project proceeds.
TransCanada is hoping it can woo Quebecers to get on side with the multibillion-dollar pipeline after it signed an agreement with power equipment manufacturer ABB Canada to build 22 electrical houses in the Montreal region.
But Energy East will be a tough sell in Quebec. Montreal Mayor Denis Coderre along with more than 80 other municipal leaders recently rejected the pipeline over environmental concerns, accusing TransCanada of arrogance.
John Soini, the new president of Energy East, made sure to deliver the majority of his announcement in French, despite difficulty speaking the language.
His presence Wednesday was part of what the company calls its "new approach'' towards convincing Quebecers that the $15.7-billion pipeline project is in the province's best economic interests and that TransCanada cares about citizens' concerns.
"For me, it's all about listening,'' Soini said, adding that Quebecers should expect to see him more often. "It's all about being in the community. I'm happy to be here and to spend time here. I'm not a big-city guy. I'm not a stuffed suit.''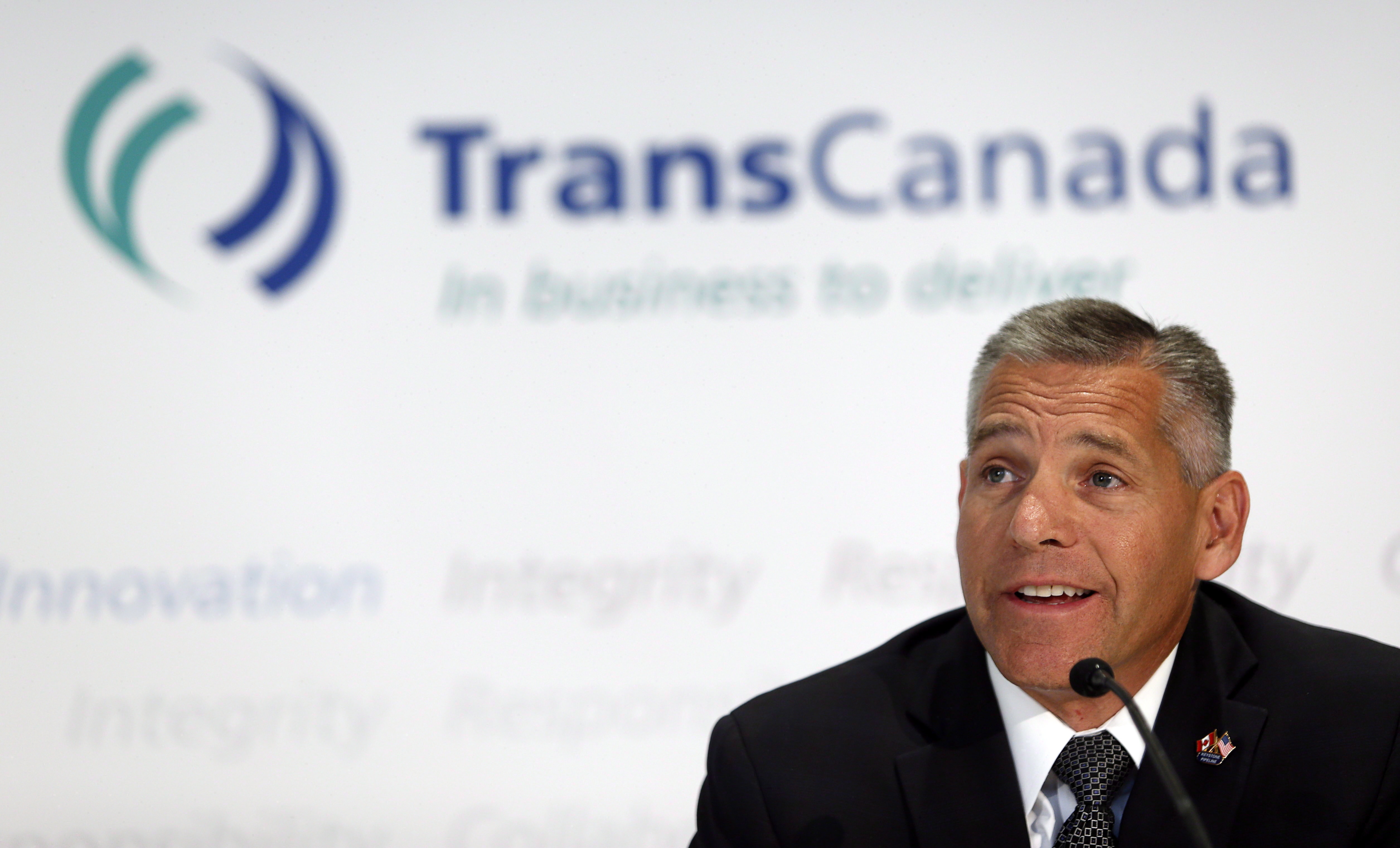 TransCanada CEO Russ Girling. (Canadian Press photo)
TransCanada plans to build a pipeline from Alberta's oilsands that would wind its way through Montreal and ending in Saint John, N.B.
The project would ship 1.1 million barrels of oil a day and allow Alberta's crude — which is currently landlocked — to be exported to international markets other than the United States.
While Coderre has voiced his concerns with Energy East, he has also signalled he is open to changing his mind if TransCanada ""does its homework.''
Soini said the agreement announced Wednesday, which would create 120 temporary jobs, is contingent on Energy East getting sanctioned. The deal with ABB Canada — a division of ABB Group in Switzerland — is also expected to create another 90 spinoff jobs outside of the Montreal area, TransCanada said.
The electrical houses that would be built under the deal are prefabricated structures that contain electrical and automation equipment for powering pump stations along the pipeline.
Energy East Pipeline Explained



Getting the green light for Energy East will likely take more than promises of temporary jobs, however.
Environmental activists continue to push governments to stop further development of the oilsands. They argue that any new pipeline will increase global oil supply and therefore increase greenhouse gas emissions.
Jeff Gaulin of the Canadian Association of Petroleum Producers, who attended Wednesday's announcement, said world oil demand will increase for some time and pipelines have been proven to be the safest way of transporting it.
"You're never going to win an argument with someone who says, 'No more oil,' and politicians who take that view are unlikely to ever support a pipeline,'' Gaulin said.
Louis Bergeron, Energy East's vice-president for New Brunswick and Quebec, said he appreciates that in order to have this project accepted TransCanada needs to show Quebecers there is more in it for them.
"Coderre mentioned several times that we have to do our homework,'' Bergeron said. "So I think today what we're saying is that we are doing it. We have a lot more coming up and it's my job to make sure we satisfy this principle that the Quebec government requested for us to maximize the economic benefits of this project.''