The parents of an eight-year-old Ontario girl are making an appeal to the online community on behalf of their daughter.
Chris and Sue Favilla, of Russell, Ont., posted a message to the Facebook page "Gianna-Lynn, age 8, needs a liver transplant" last week, asking potential donors to come forward.
Gianna-Lynn is currently fighting Crohn's disease and Primary Sclerosing Cholangitis, an illness that leaves scars within the bile ducts and causes severe liver damage.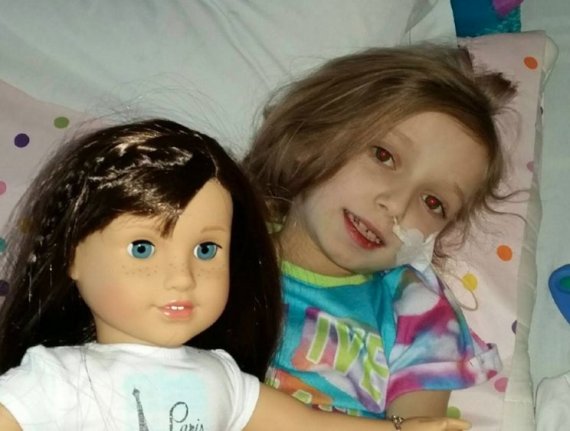 Gianna-Lynn of Russell, Ont. is in need of a liver transplant. (Photo: Gianna-Lynn, age 8, needs a liver transplant/Facebook)
"After almost two years spent battling her disease, specialists at Sick Kids hospital in Toronto have determined that Gianna's condition has deteriorated to the point where she needs a liver transplant," they wrote.
According to the Facebook post, the parents and close family and friends have been tested but no one was a match for the girl.
The potential donor needs to have either positive or negative Type O blood, be between 18 and 55 years of age, and in good physical health. Further details about liver donation in Ontario can be found here.
"We just couldn't imagine life without her."
The Favilla family's plea for help has garnered online attention in the past few days, with several messages of support, and people who have registered to be tested. Their message has even been shared on NHL team Ottawa Senator's Facebook page.
But their search is still not over, and in meantime the family is trying to "make the very best of every day."
"[Gianna] possesses such amazing inner strength and is an inspiration to everyone who knows and love her. We just couldn't imagine life without her."
To learn more about how you can help the Favilla family, click here.
Also on HuffPost:
Inspiring Organ Donor Stories