Manitoba Senator Maria Chaput — who announced her resignation Tuesday — says she stayed in her position despite health issues until the Liberals won the federal election.
"I just didn't want to give my seat to Harper," the Liberal senator said. "That's what I told my doctor and he said, 'Well, that's your decision,' and I said 'Exactly.'"
She has been dealing with kidney issues for the past few years.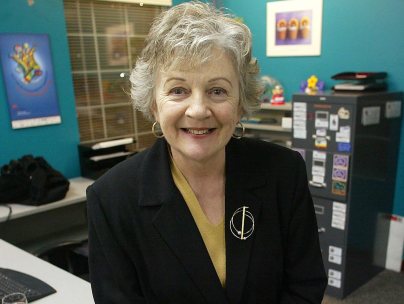 Maria Chaput poses for a photo in Winnipeg shortly after being named to the Senate in 2002. (Photo: CP)
"It's a condition that needs another life, that needs less stress, because I get tired easily," she said.
Chaput said her days consist of meetings in the morning, at lunch and around dinner, in between sitting in the Senate.
"I'm telling you, Sundays we worked from 10 to 12 hours," she said. "I've always been the kind of person who really wants to do my work the way it should be done. About a year and a half ago, I found it very taxing to go on doing all that work."
Chaput is leaving as the Justin Trudeau government prepares to fill the 22 vacant Senate seats with non-partisan appointments.
"I agree with this and I believe in that totally," she said.
Chaput said a good senator has to have strong values, believe in the good of Canadians, listen and be able to work with other parties.
"I just didn't want to give my seat to Harper."
"When it comes the time to make a decision, the senator makes a decision for the best of the country, the best of the community or province, region, that it represents and not because of the line of the party," she said.
Chaput said she's proud that she involved communities and minorities in Manitoba in her 13 years as a senator.
"I've brought the Senate closer to those people," she said. "Now I can see that there's an interest in maybe applying to become a senator, because they can see the value of the work of that institution."
The Liberal senator was appointed to the Senate in 2002 and her resignation will take effect on March 1, 2016.
Also on HuffPost
Harper's Legacy: Top Achievements, Failures, According To Poll