It isn't always easy to tell whether you're with the right person.
But Netflix can help you figure that out. So says user data released by the streaming service on Thursday.
A survey shows that Netflix now plays a key role in helping people find a partner, and it even contributes to the health of a relationship.
The shows you watch on Netflix, for example, can play a key role in helping you attract someone.
Fifty-six per cent of respondents said they tend to find people more attractive based on the TV shows and movies they enjoy — and fifty-three per cent said they'd added shows or movies to their dating profiles specifically to attract potential partners. Here's hoping they were telling the truth, and not just the shows beloved by TV snobs.
Survey participants found action thrillers most attractive at 56 per cent, followed by documentaries and dramas (both 53 per cent).
People were less attracted to those who preferred horror movies (33 per cent) and reality shows (21 per cent).
In other words ...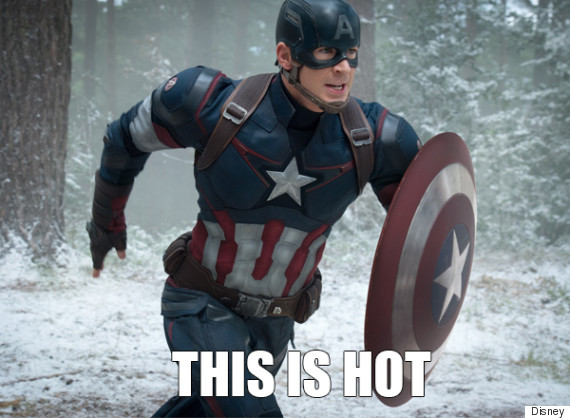 "Avengers: Age of Ultron." (Photo: Disney)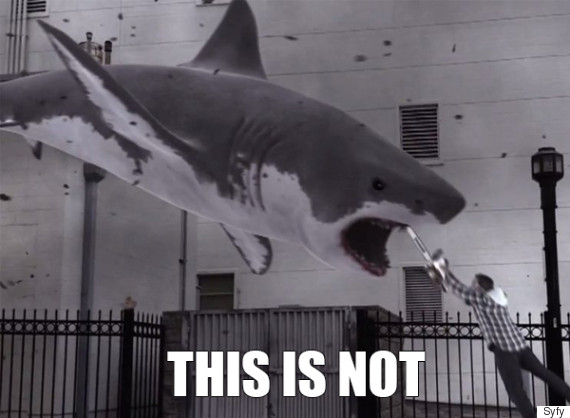 "Sharknado." (Photo: Syfy)
As for date night, forget expensive dinners. As many as six out of 10 (58 per cent) of respondents in the Netflix survey said they would prefer to stay in and stream a movie.
Most (56 per cent) said they watch romantic comedies together, followed closely by action thrillers (54 per cent).
All the data is contained in an infographic that Netflix released along with the survey results. You can see all of it visualized below.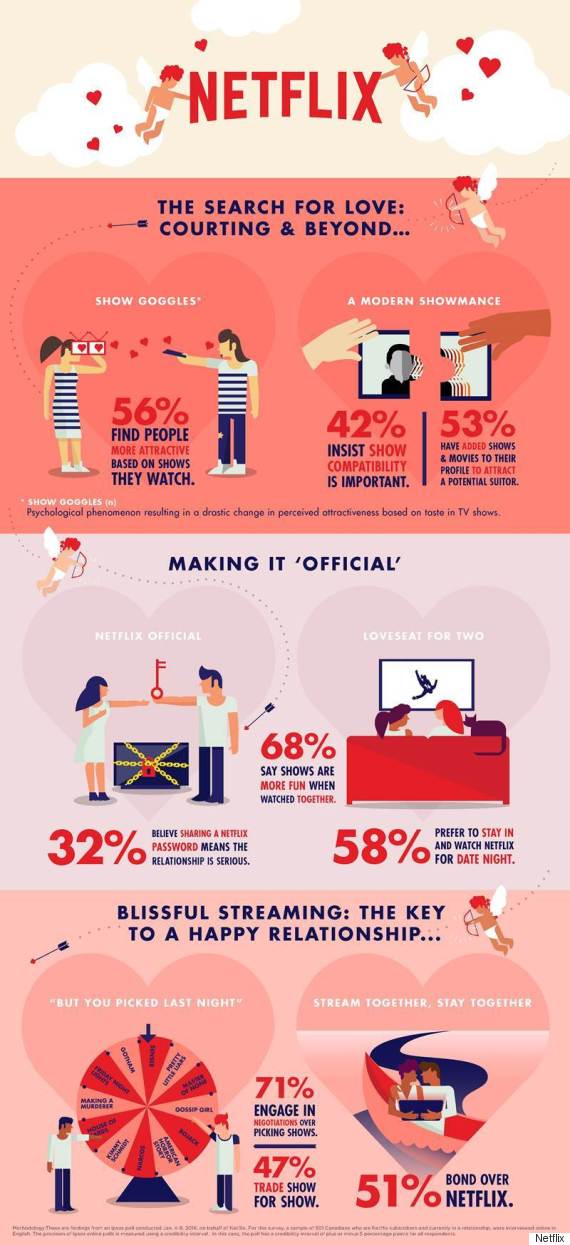 Like Us On Facebook

Follow Us On Twitter

Also on HuffPost:
Netflix Canada: What's Streaming in February 2016?