To many, "The Big Comfy Couch" was synonymous with childhood. At the same time every day, kids would sit in front of their TVs and watch as Loonette the Clown and her doll Molly would tell stories, play games, and of course, do the famous clock stretch (admit it, you tried it, too).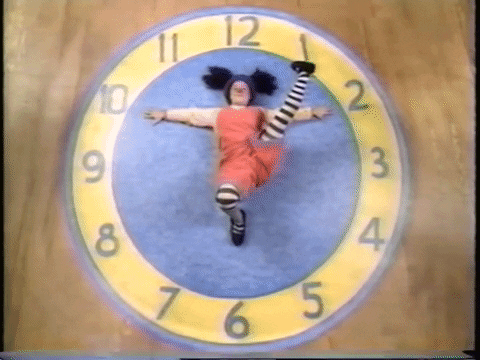 The kids' show featured Canadian actress Alyson Court as Loonette from 1992 to 2002, before the role was taken over by Ramona Gilmour-Darling. Last week, a recent photo of Court made the rounds on the internet and blew everyone away.
Now 42, Court still looks youthful as ever and is now a voice actor and director.
@CanasRenvall @Gavin_J_Porter Aw, thanks Connor. Well here is how the original has aged, at age 41 to be precise pic.twitter.com/VUtcGOeHrN

— alyson court (@acourtroom) April 6, 2015
The actress was just 19 years old when she got her big break as Loonette on "The Big Comfy Couch," and surprisingly, it was all thanks to "Mr. Dressup."
Watch the video above to hear how Court got her unique start in the acting biz.
Before playing Loonette, Court had been voice acting and landing small roles since the age of 12. Besides "The Big Comfy Couch," she's also voiced characters on "The Care Bears Family," "Beetlejuice," and in the "Resident Evil" video games.
By the pricking of my nose, something clownish this way blows....#MollysBigDay #BCC pic.twitter.com/nZxpwpI14i

— alyson court (@acourtroom) June 8, 2015
Today, Court is a voice director for a Canadian animated series called "Numb Chucks." But despite her continued success, the actress has never forgotten her past and often pokes fun of her old clown days.
Went a bit more zombie for tonight#DanglingFreckle pic.twitter.com/qpLcvCIZNh

— alyson court (@acourtroom) November 1, 2014
Also on HuffPost
Kids' TV Shows That Adults Secretly Love