The Super Bowl halftime show provides viewers with something to look forward to when they don't care as much about the big game.
This year's show will see Coldplay hit the stage alongside Beyonce, in a performance that is sure to bring the house down — just like Queen Bey did all on her own in 2013.
But none of that will make us forget some incredible moments from halftime shows past — from the controversial (Janet Jackson and Justin Timberlake) to the spectacular (Michael Jackson).
Here are 12 moments from the Super Bowl Halftime Show that we can't forget: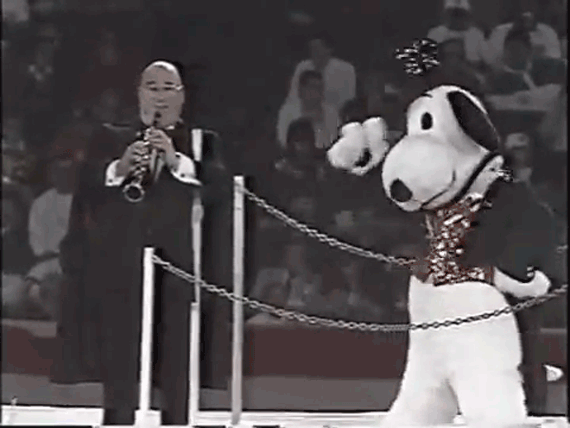 The Super Bowl halftime show isn't what it used to be — and that's a good thing. The 1990 show was a tribute to the city of New Orleans and the 40th anniversary of the "Peanuts" comic strip that had Charlie Brown, Snoopy and more dancing to the city's unique jazz sounds.
The Super Bowl halftime show changed completely with Michael Jackson's performance in 1993. The King of Pop reasserted his right to the throne with a dazzling show that included hits such as "Billie Jean" and "Black or White."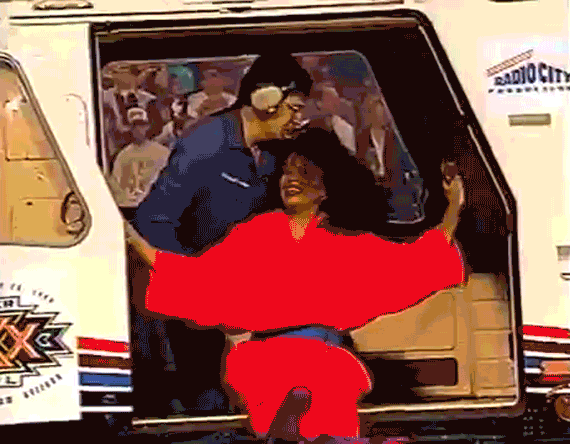 A legend like Diana Ross deserves only a legend's exit. Ross left the 1996 Super Bowl halftime show in a helicopter after a rollicking-good performance that included a Supremes medley.
The 2001 Super Bowl halftime show played host to just about every major artist of the time. N'Sync was first, performing their hit "Bye Bye Bye." Then Aerosmith showed up, and the performance soon evolved into a multi-genre take on the band's "Walk This Way" that featured Britney Spears, Mary J. Blige and Nelly.
It was tacky, but it worked.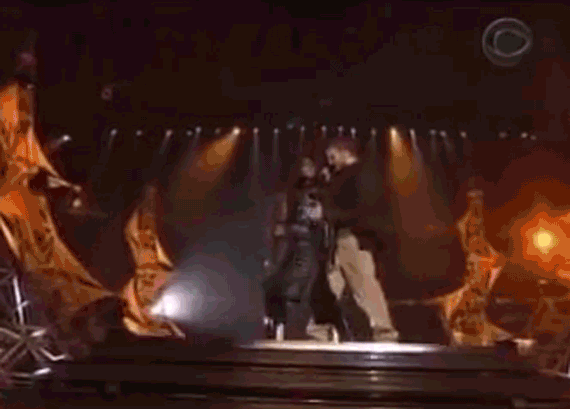 Janet Jackson and Justin Timberlake's performance at the 2004 Super Bowl remains the most controversial moment in halftime show history. As the pair performed "Rock Your Body," Timberlake walked over to Jackson and tore part of her shirt off, exposing her to over 140 million people. The moment, which was explained as a "wardrobe malfunction," led to drastic changes in how the NFL managed halftime performances.
Timberlake offered a semi-apology at that year's Grammy Awards.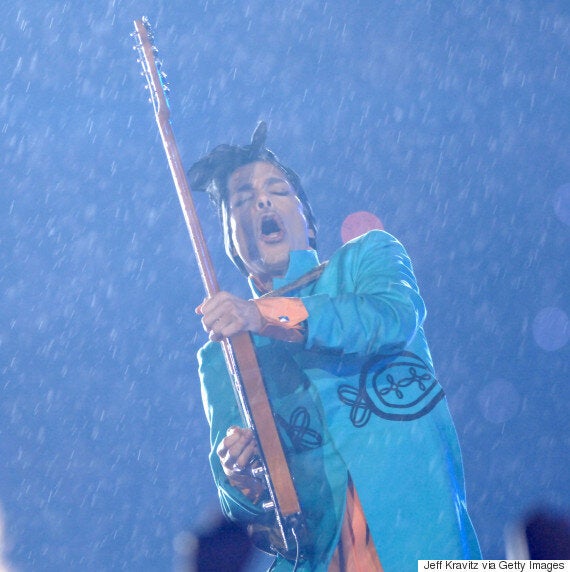 A storm in Miami couldn't keep Prince from rocking the house at the 2007 Super Bowl. He turned out a masterful performance, playing Queen's "We Will Rock You," a cover of the Foo Fighters, and then hitting the guitar for his own "Purple Rain."
The 2011 Super Bowl halftime show was memorable for all the wrong reasons. The Black Eyed Peas' outfits were campy, but it took a painful turn when Guns 'n' Roses guitarist Slash showed up on stage for a duet of "Sweet Child o' Mine" with Fergie. Watching the performance now will make you count the days for the Guns 'n' Roses reunion this summer.
Janet Jackson's "wardrobe malfunction" may be the Super Bowl's most controversial moment, but M.I.A. still managed to stand out in 2012. The rapper flashed her middle finger at a television camera as she performed alongside Madonna and Nicki Minaj. M.I.A. said she flashed it as a spiritual devotion to a Hindu goddess (though she may have been joking.)
Madonna wasn't impressed by the gesture, calling it a "teenager ... irrelevant thing to do." The NFL later sued M.I.A. for US$16.6 million, but the matter was settled.
Beyonce owned the stage from the moment it was announced she'd be performing at the 2013 Super Bowl, but she stepped it up a notch when she brought her fellow Destiny's Child members to sing with her for a heartstopping reunion. Queen Bey was so good that the NFL brought her back to play in 2016.
Bruno Mars put his doubters to shame the moment the lights shone down on him at the halftime show in 2014. He electrified the crowd with a drum solo before seguing into a medley of hits — and that was only a warm up for the Red Hot Chili Peppers.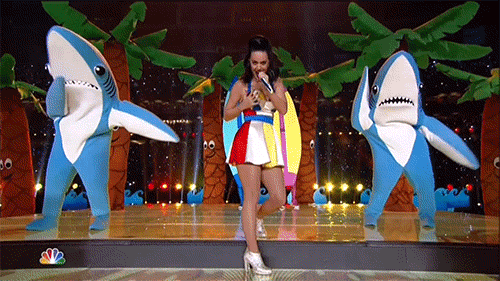 Right shark cared to learn the moves for Katy Perry's performance at the 2015 Super Bowl. Left shark didn't give two f***s, but it made for one amazing meme.
Katy Perry rode into the Super Bowl on the back of a giant mechanical feline, and then she had her limelight stolen by an uncoordinated shark. What could possibly happen next?
Well, Missy Elliott made her grand return to the spotlight, owning the crowd with performances of "Get Ur Freak On," "Work It" and "Lose Control."