Torontonians will soon be able to hang out, sip lattes and maybe catch a rendition of Smelly Cat at Central Perk, the coffee shop where Ross, Rachel, Monica, Phoebe, Joey and Chandler spent most of their time on the hit sitcom Friends.
A pop-up café inspired by the fictional Manhattan coffee shop will open June 24 on King Street West.
"Our pop-up shop will be meticulously detailed to recreate the experience of one of the most popular shows of all time," reads the replica café's Facebook page.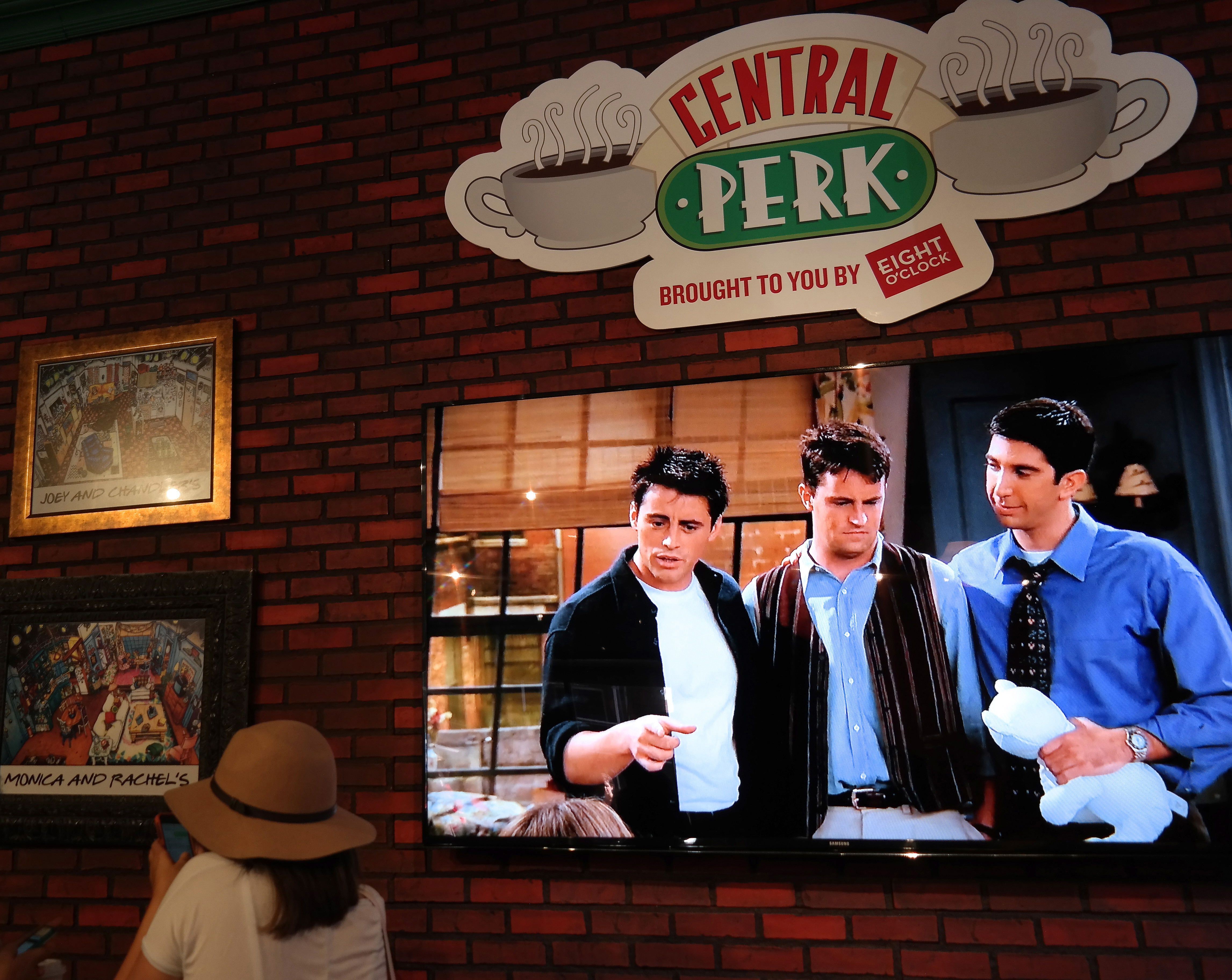 A pop-up 'Central Perk' coffee shop in lower Manhattan, marking the 20th anniversary of 'Friends' in a collaboration between Warner Bros and Eight OClock Coffee in New York, Sept. 17, 2014. (Getty Images)
"Want to take selfies with the famous orange couch? Or order a coffee from our baristas all named Gunther? We will have pastries, donuts and coffees inspired by your favourite Friend's characters and their legendary personalities."
Central Perk will also play host to Friends-inspired contests and dole out prizes to patrons who come dressed as one of the show's five main characters.
Central Perks have also opened in other cities, including Manhattan, Sydney, Beijing, and Liverpool.