It's a bold move to air another brilliant musical moment just hours after that stellar Super Bowl halftime show, but James Corden wasn't afraid — especially when he had a powerhouse like Elton John by his side.
The "Late Late Show" host debuted the latest in his carpool karaoke series on Sunday evening, and while we were huge fans of the Adele situation, the master musician (who released a new album last week) may just have topped it, with moments like this: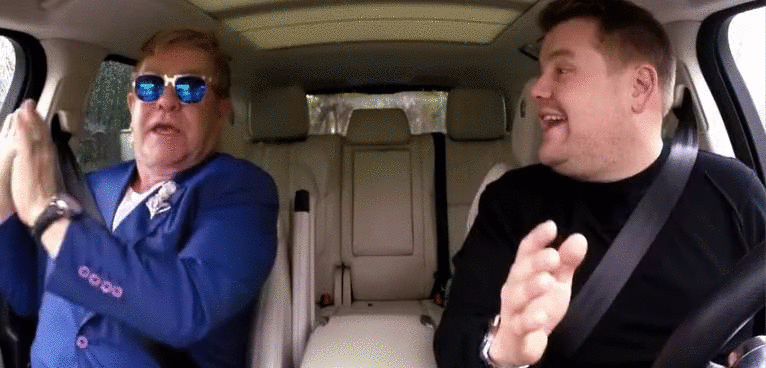 Blasting out one hit after another — everything from "Your Song" to "I'm Still Standing" to "Tiny Dancer" and much more — Elton was game for anything, including dressing up in costumes, making up dance moves and being wonderfully open about his past tantrums.
Check out the video above (it's the extended version for the web), and please just keep this series going forever, James.
Also on HuffPost
Elton John: Rare Early Years Photos