Edmonton. City of champions — and low gas prices.
The price of fuel in Alberta's capital city has fallen to the lowest level in the country.
Monitoring site GasBuddy.com found that the price of regular gas is as cheap as 57.9 cents per litre in some parts of the city on Tuesday.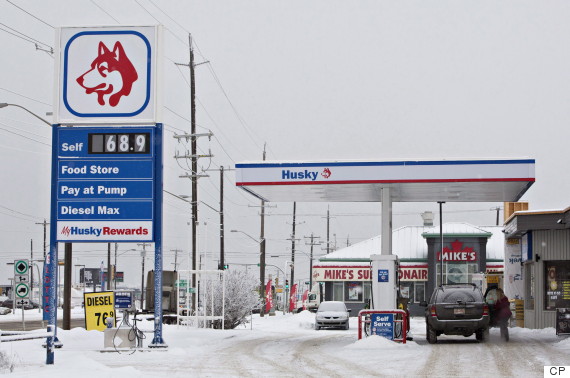 A driver fills up with gas, at a price of 68.9 cents per litre, in Edmonton, on Jan. 20, 2016. (Photo: Jason Franson/CP)
Meanwhile in Toronto, gas prices are as high as 84.9 cents.
In Vancouver, things are even worse, with rates over $1 per litre.
One of the factors contributing to cheap gas in Edmonton is that refineries are producing more gasoline at a time when oil prices have fallen, analyst Dan McTeague told The Edmonton Journal.
And that's likely to keep prices down for some time.
"No one's blinking," McTeague said. "They're all producing, they're all over-producing and we're still a good ways away from Easter long weekend."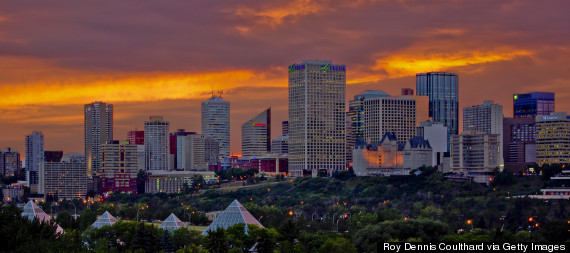 Edmonton. (Photo: Roy Dennis Coulthard/Getty Images)
While people may be seeing relief at the pumps, the low rates also signal more dire consequences for the economy, CBC News noted.
"The benefits are outweighed by the total impact to the economy in terms of jobs, revenue generation," McTeague told the network.
"Many people are aware that low prices have a cost and the cost is far more damaging."
The price of West Texas Intermediate crude oil sat at US$27.94 on Tuesday.
Like Us On Facebook

Follow Us On Twitter

Also on HuffPost:
Celebrities Who've Visited The Alberta Oilsands