While we were all still basking in Beyoncé's Super Bowl halftime glory yesterday (how could we not?), we totally neglected something very important which went down after Sunday night's big game: a hilarious recreation of Cindy Crawford's legendary 1992 Pepsi commercial.
James Corden hosted a special episode of his show "The Late Late Show with James Corden," where he got the 49-year-old supermodel, who may or may not be retiring soon, to parody one of the best ads of the early '90s.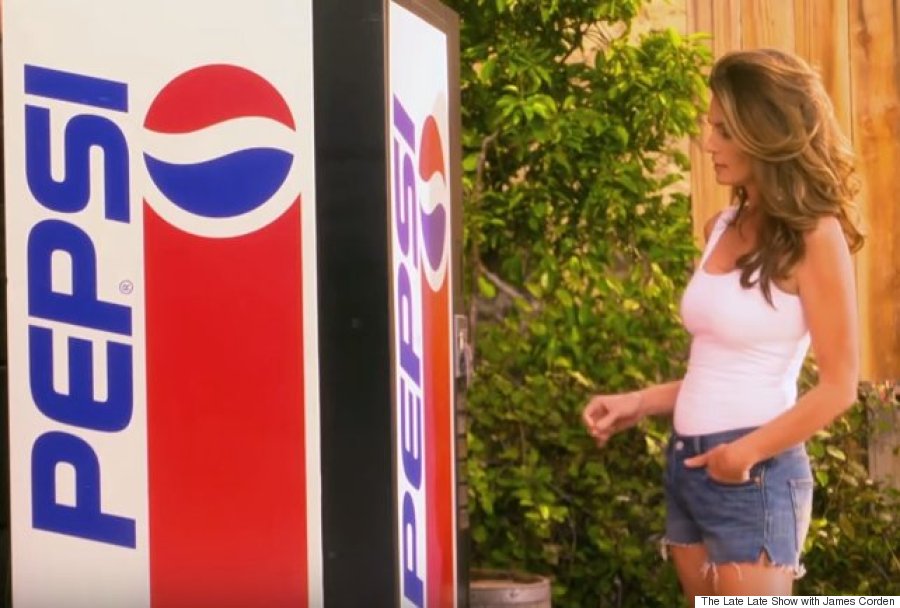 The parody follows the original step-by-step — Crawford pulling up to the deserted gas station, two young boys blown away by her beauty and a good ol' Pepsi machine waiting to quench her thirst. But in Corden's version of the ad, things take a turn for the weird. As the mother-of-two is about to grab a can of Pepsi, the machine jams. In comes James, matching the supermodel perfectly in a white tank and denim shorts combo.
What happens next? Watch the video above to find out!
And you can watch the original 1992 commercial here:
Follow Huffington Post Canada Style on Pinterest, Facebook and Twitter!
Also on HuffPost
Cindy Crawford's Style Evolution