The majority of Canadians say they're worried if Donald Trump becomes U.S. president, according to a new poll.
The survey conducted by Leger for Montreal dailies Le Journal de Montréal and Le Devoir asked 1,524 Canadians from across the country about the upcoming U.S. presidential elections.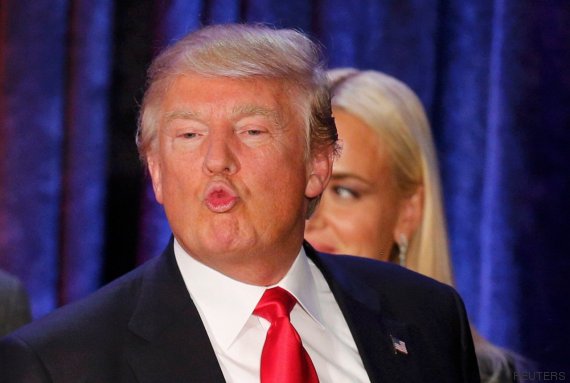 The majority of Canadians are worried this man could become the next U.S. president. (Photo: Reuters)
While Trump was among the most well-known contenders, 70 per cent of Canadians said they held a bad opinion of him. A majority of respondents — 65 per cent — said they were worried about him becoming president.
When asked who they believed would become the next U.S. president, Democratic candidate Hillary Clinton led by a wide margin with 55 per cent of responses. Trump came in second with 19 per cent, and Democratic Sen. Bernie Sanders came next with 11 per cent.
Feeling the Bern?
Sanders is considered to be the socialist candidate in the U.S. presidential race, and many of his policies are considered to be either the status quo or less progressive than what's been implemented in Canada.
NDP MP Niki Ashton recently tweeted her support for his campaign.
Like many Cdns, I'm inspired by the @BernieSanders campaign. Fighting against inequality+for justice #FeelTheBern pic.twitter.com/BQp6Mabiz6

— Niki Ashton (@nikiashton) December 22, 2015
And last Wednesday, NDP Leader Thomas Mulcair referenced Clinton and Sanders' opposition to the Trans-Pacific Partnership trade deal during question period.
But Canadians were still split on Sanders, with 31 per cent saying they had a positive opinion of him, 26 per cent having no opinion, and 36 per cent saying they didn't know who he is.
Every other candidate received less than five per cent of the vote, which may be due in part to the fact that many respondents didn't know who they were.
For example, only two per cent of respondents believed junior Republican Sen. Marco Rubio would become the next U.S. president, but 47 per cent of candidates didn't know who he was.
The online survey, which was conducted Feb. 1-4, has a margin of error of 2.1 per cent, 19 times out of 20.
Also on HuffPost