Homs was once considered Syria's largest city, a place that was home to as many as 1 million people.
Today, it is a shell of its former self, its hollowed-out buildings the result of a being flashpoint in the war between the Syrian government and rebel forces for years.
The ruins serve as a powerful backdrop in wedding images taken by Syrian photographer Jafar Meray, who has set out to show that "life is stronger than death."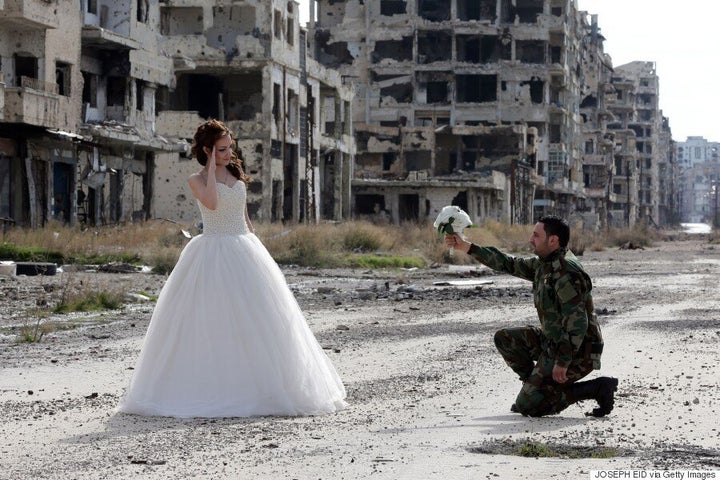 Meray took photos of newlyweds Nada Merhi, 18, and Hassan Youssef, 27, in Homs earlier this month, The Washington Post reported.
And the results are breathtaking.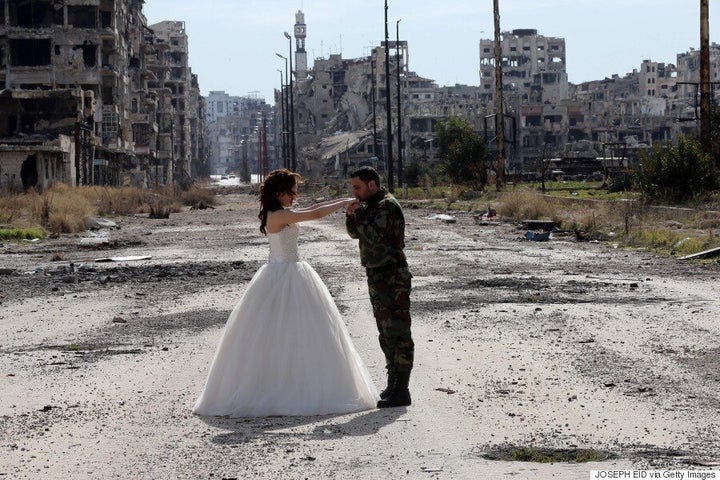 Agence France-Presse photographer Joseph Eid went to the photo shoot, in which Merhi wore a traditional wedding dress and Youssef his Syrian Army uniform. (He fights for President Bashar al-Assad.)
Photos show the couple standing on a street strewn with rubble, and in rooms and doorways of broken buildings.
It isn't the first time that Meray has shot wedding photos in Homs.
He captured another couple there last year:
Meray, an Assad supporter, told The Independent that the photos were meant to show that "life goes on."
"My message as a Syrian citizen is to stop injustice and terrorism everywhere and spread love and peace, because my country and all countries suffer from terrorism," he said.
Here are more photos from Nada Merhi and Hassan Youssef's wedding shoot: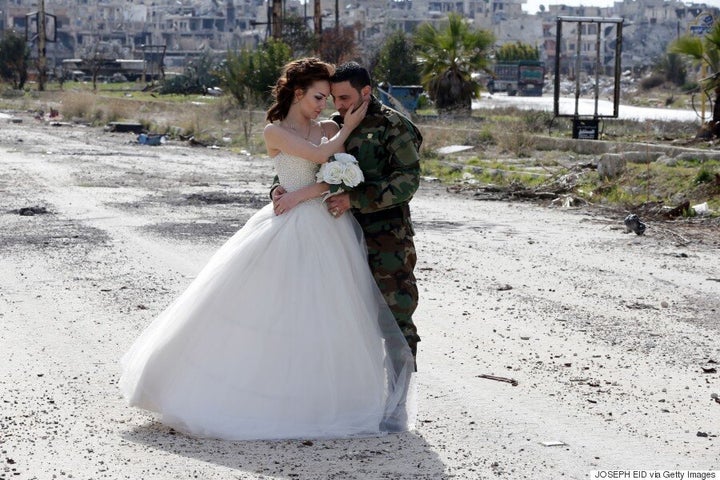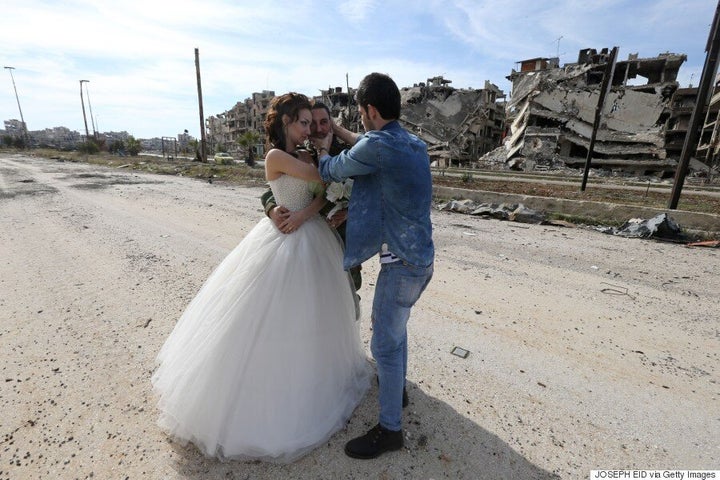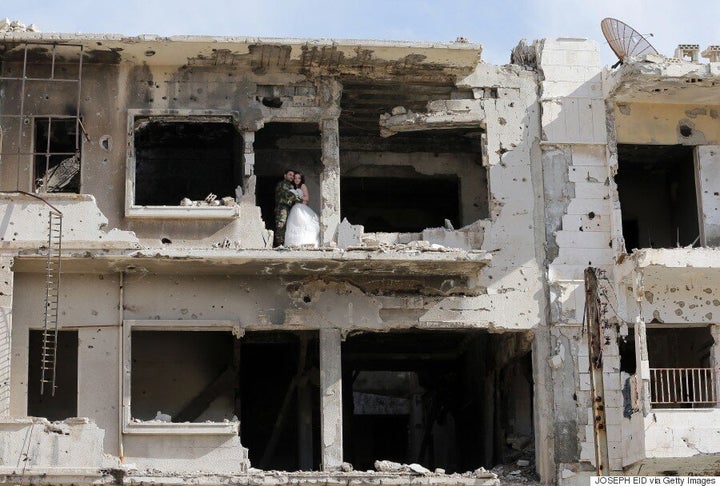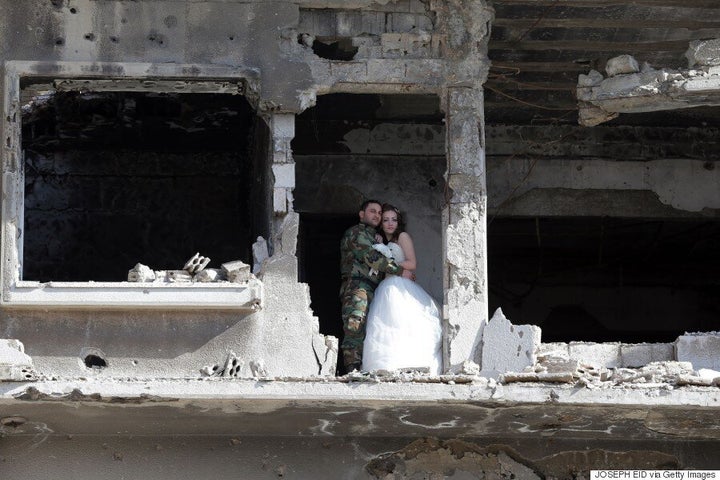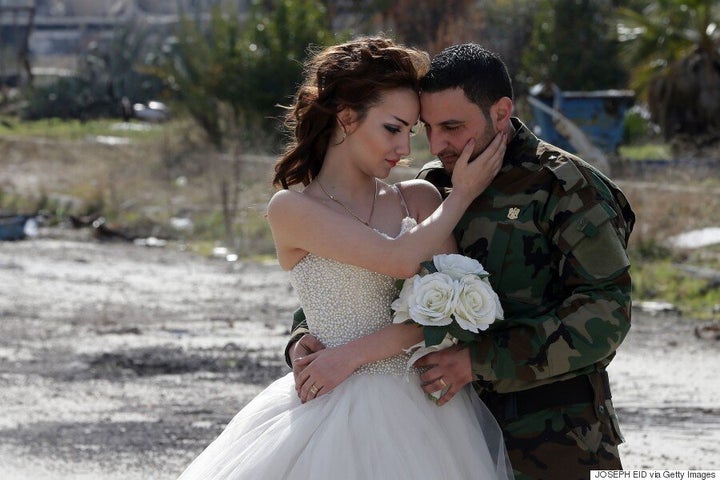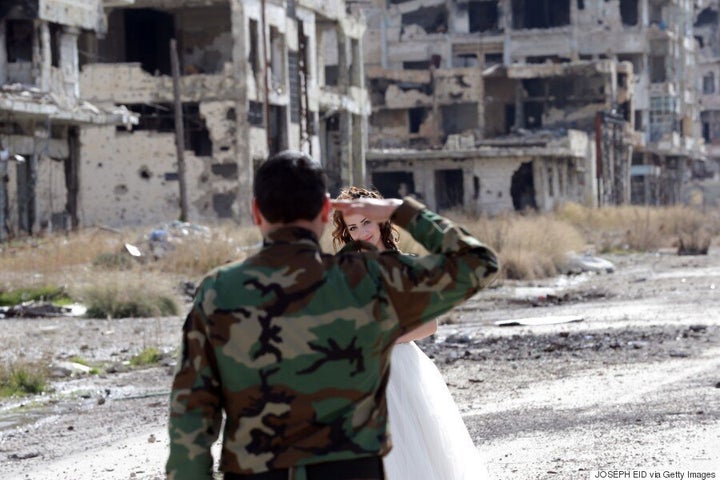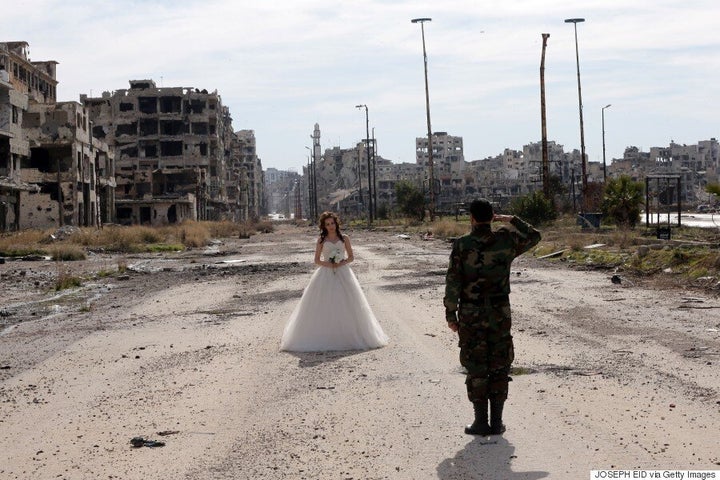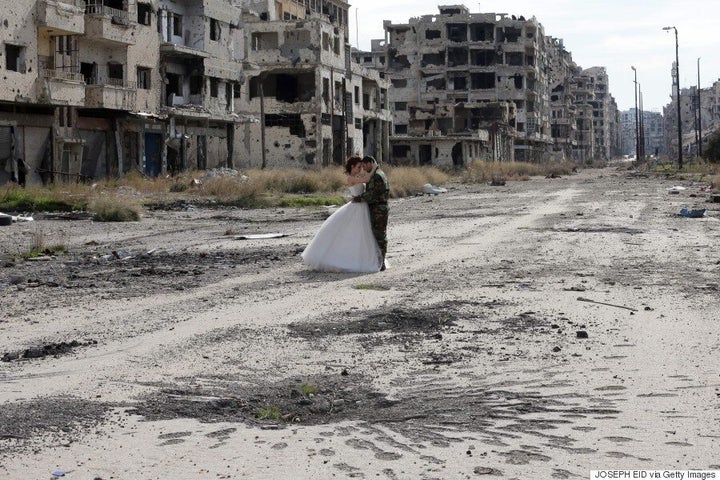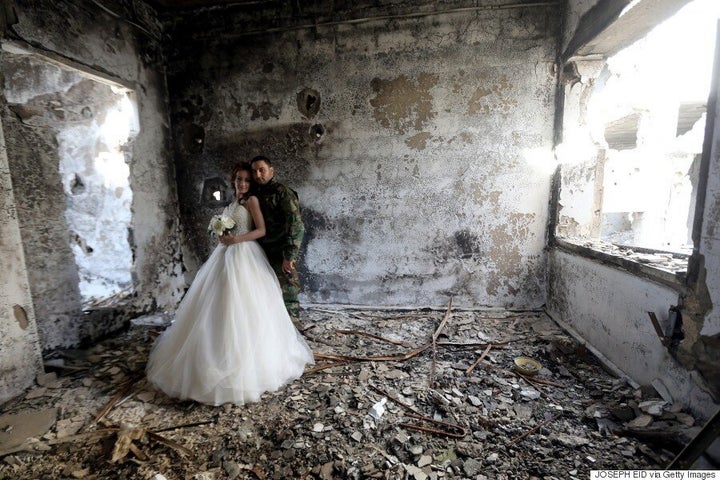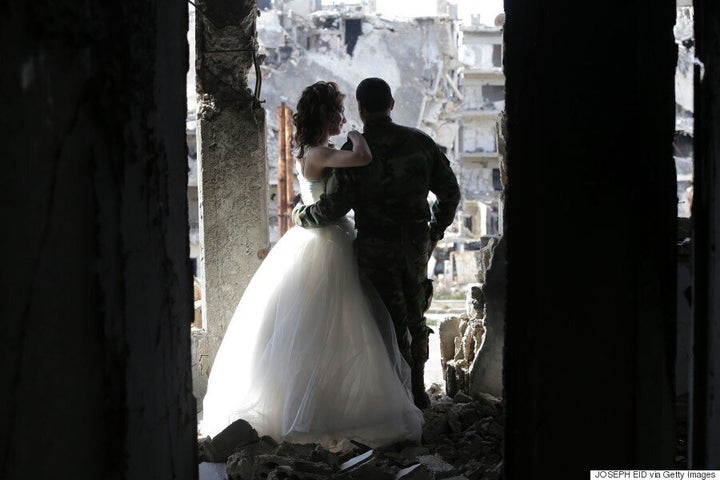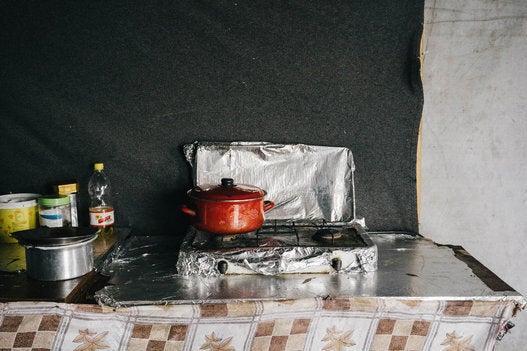 Syrian refugees struggling to eat