We're pretty sure Wendy's doesn't accept alligators as payment.
A South Florida man has been arrested after he was accused of throwing a metre-long gator through a restaurant drive-thru window, according to WKMG. His parents told the outlet he was trying to prank an employee he knew.
The incident happened in October, when police say Joshua James picked up his order at a Royal Palm Beach Wendy's before reaching into the back of his truck and throwing the reptile through the window, according to the outlet.
The 24-year-old faces charges including aggravated assault with a deadly weapon, taking an alligator and theft, according to the Palm Beach Post. He was released Tuesday on US$6,000 bail.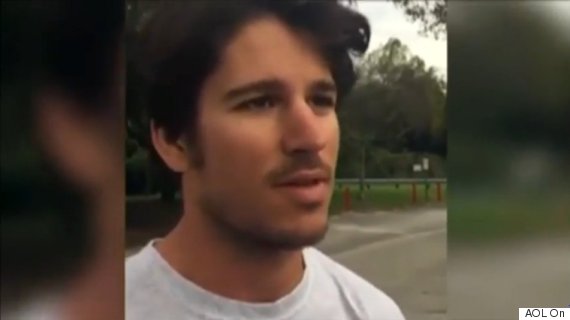 Joshua James told WPTV Tuesday he had no idea his story had gone so viral.
Investigators said James admitted to picking up the gator on the side of the road.
In a surprisingly candid interview with WPTV after he was released on bail, he said he understands the seriousness of the charges.
"I got in a lot of trouble for doing this... this is probably the last time I'm gonna do this," he said.
He also told the outlet that his friend wasn't the one in the window at the time, and apologized to restaurant staff.
You can hear more of what James had to say in the video above.
Also on HuffPost
10 Major Crimes That Shocked America (SLIDESHOW)