Netflix's promised crackdown on customers who hop virtual borders to watch content from other countries has been taking place for a few weeks at this point, and evidence is mounting that the service is losing the battle.
Canadian Netflix users started reporting on social media a few weeks ago that they have lost access to U.S. Netflix.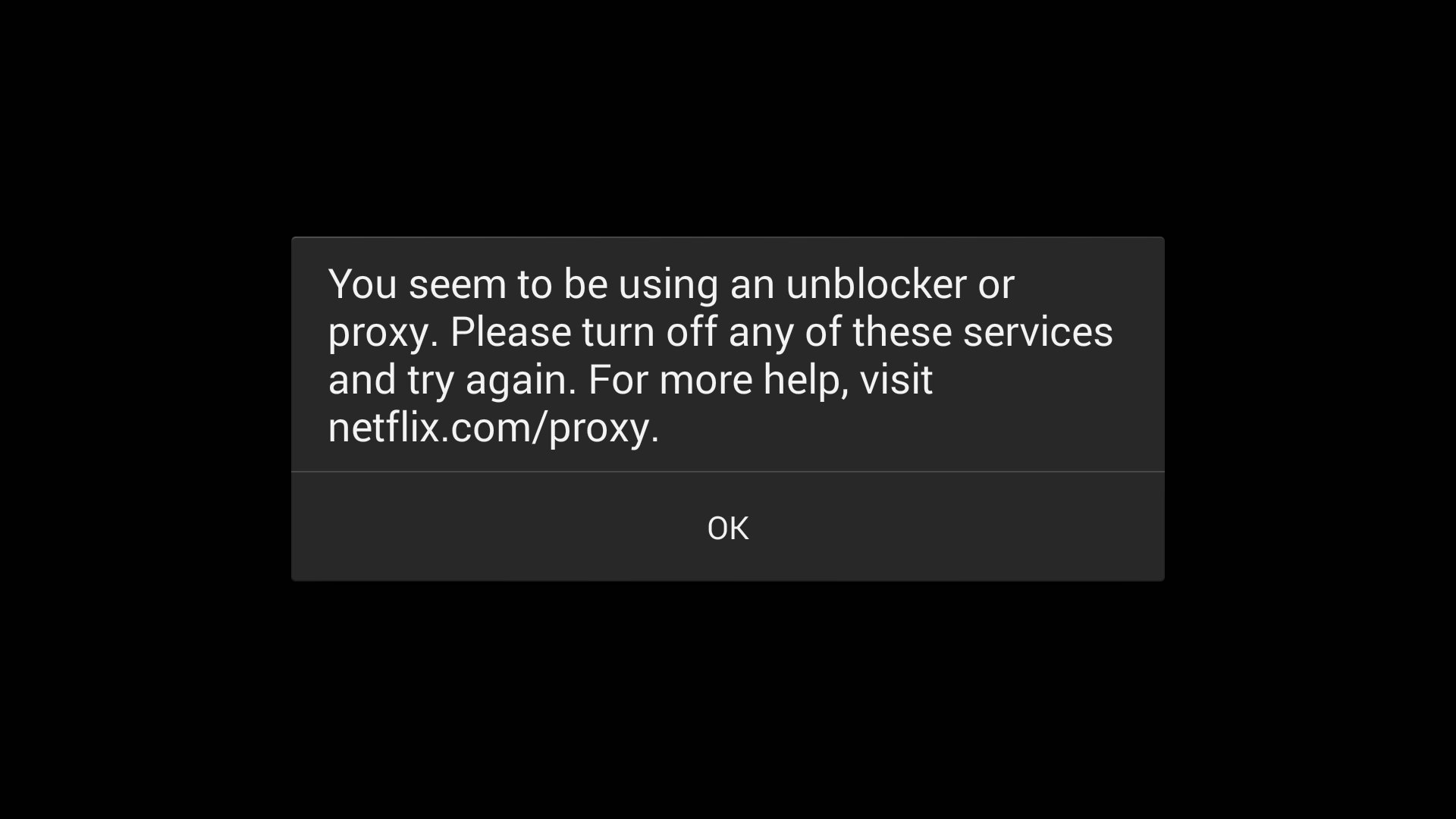 A user of social media site Reddit posted this screencap of a block notice from Netflix.
But the crackdown hasn't lived up entirely to Netflix's promise last month that "those using proxies and unblockers will only be able to access the service in the country where they currently are."
Some Netflix customers say they continue to have access to U.S. streaming through their proxy or VPN service, and evidence is mounting that unblocking services are defeating Netflix's campaign.
Workaround Found - ETA: 6 hours.

— uFlix (@uFlixDNS) February 5, 2016
Less than 30 mins later and problem solved, international Netflix back again. Thanks @unotelly

— Jono Newton (@JonoNewton) February 5, 2016
@Unblock_Us It's now working again. Did you guys change something to make it works or Netflix randomly blocks users?

— SkAshe (@SkAsheX) February 3, 2016
Many experts say Netflix doesn't have its heart in the crackdown, and is only carrying it out to placate copyright holders who are losing revenue due to virtual border-hopping.
And even if they were determined to end border-hopping, they may not be able to. The workaround to Netflix's crackdown is often simple — the unblocking service just has to switch the IP addresses of its servers, to an address that Netflix doesn't recognize as an unblocker.
"VPN providers will be able to keep switching Internet addresses of their VPNs faster than Netflix will want to block them," writes David Glance, director of the Centre for Software Practice at the University of Western Australia.
And Netflix itself has indicated it doesn't really agree with the current copyright regime. In announcing the crackdown last month, the company hinted it would like to see the licensing of content by geographic region become a thing of the past.
It referred to it as an "historic practice" but vowed to respect geographic rights "in the meantime."
PayPal Crackdown
Those who paid for their unblocking service through PayPal may have an additional problem: The online payment service is reportedly cutting off those services.
@sockformation we can no longer accept Paypal. We do accept all major debit/credit cards though.

— Unblock-Us.com (@Unblock_Us) February 10, 2016
Canadian VPN service UnoTelly said on its blog that PayPal severed its agreement with the company "unilaterally and without prior warning."
In a letter to the VPN, obtained by digital piracy blog Torrentfreak, PayPal said its service "may not be used to send or receive payments for items that infringe or violate any copyright, trademark, right of publicity or privacy, or any other proprietary right under the laws of any jurisdiction."
A Threat To Privacy?
The consumer advocacy group OpenMedia says there is a problem with the Netflix crackdown: It's cutting off people who use VPNs for "legitimate" purposes, like maintaining their online privacy.
"Want to access domestic Netflix while using a VPN to protect your privacy? Sorry, too bad. It's Netflix or privacy — you can't have both," the group says.
It's launched a campaign urging Canadians to write to Netflix and ask the service to halt the crackdown.