It's officially possible to spend a "Starry Night" in a "Bedroom in Arles."
The Art Institute of Chicago has partnered with Airbnb to create a suite that's an art-lover's dream.
Van Gogh's Bedroom at the Art Institute of Chicago
"Van Gogh's Bedroom" is big enough to sleep two people. It's "decorated in a Post-Impressionist style, reminiscent of Southern France and times gone by," according to an Airbnb listing.
The host, who calls himself Van Gogh, is charging "$10 for no other reason than that I need to buy paint. However, I will be happy to provide you with tickets to my exhibition at the Art Institute of Chicago."
Demand for the bedroom has been swift — February dates have already sold out, and the museum expects to start taking requests for March before month's end, said a Facebook post.
The room comes as the art museum is also preparing to host an exhibition called "Van Gogh's Bedrooms" from Feb. 14 to May 10.
Three versions of the "Bedroom in Arles" will be on display, as well as over 30 other works of art.
So, now you know where to stay if you plan on travelling to Chicago over the next four months.
But that's not the only unusual rental listing that's been posted to the Iternet.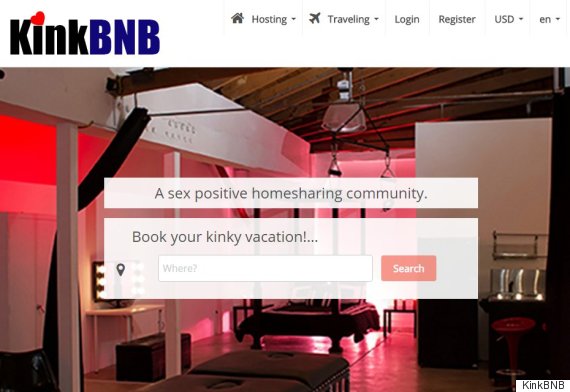 KinkBNB is a site focused squarely on sex-positive getaways.
Like Airbnb, the site allows you to rent properties in various cities.
But it also lets renters see what kinds of sex aids are available inside, The Telegraph reported.
That can include anything from sex toys to a bondage room.
Chicago's "Van Gogh Bedroom" does not appear on the site. But there is a listing for dungeon rentals.
Like Us On Facebook

Follow Us On Twitter

Also on HuffPost