It's February, which means we Canadians are freezing, battling winter winds and never-ending snowstorms.
Meanwhile, the beautiful nations of Brazil and Trinidad are exploding with mind-blowing colour, music, culture and a whole lot of glitter in celebration of their annual Carnival festivals.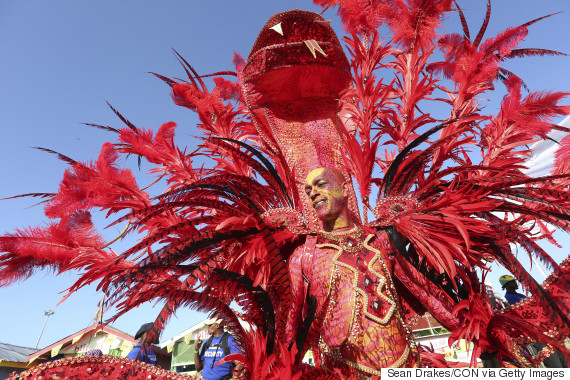 Members of the Carnival band 'Tears of ...' perform at Queen's Park Savannah on Feb. 9, 2016 in Port of Spain, Trinidad. (Sean Drakes/LatinContent/Getty Images)
Carnival is easily the biggest event of the year in both countries, with thousands of tourists flocking to partake in the fete, which is a massive pre-lent celebration - essentially the best-dressed street party in the world. Both countries boast populations that are rich in cultural and ethnic diversity, and local masqueraders are joined by thousands of visitors from around the world.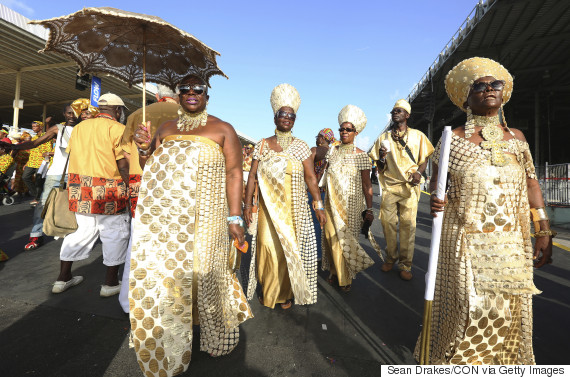 Members of the band 'Ship Ahoy Africa' participate in Trinidad Carnival on February 08, 2016 in Port of Spain, Trinidad. (Sean Drakes/LatinContent/Getty Images)
Revellers of every size, shape, age and background let loose, throw out restrictive body norms and instead 'get on bad' and dance the days away on the road in any which way they choose.
And they look stunning doing it. With feathers, glistening rhinestones and decorative beads on intricate handmade costumes, participants feel glorious, confident and carefree in the tropical sun, dancing away into the early hours of the morning to the sweet sounds of soca, calypso, sambo, fevo and more.
Check out some beautiful pics below of attendees celebrating not only the culture, but themselves as well at the 2016 Carnivals.
Trinidad
The vibes looked nice for this one masquerader Port of Spain, Trinidad:
This woman stunned in a beautiful sheer costume by RHI Designs #WERK:
These ladies are clearly showstoppers:
Canada's own bad gal Winnie Harlow took a break from Toronto to enjoy Carnival with former Miss Barbados Leah Marville:
Photographer Roger B Stillz caught this carefree lady looking epic in her sheer one-piece costume:
While these three left us blue with envy:
Celebs Amber Rose and Blac Chyna got in the spirit:
And these two looked simply amazing, rocking Trinidad's national colours:
Brazil
Legendary Brazilian singer Alcione was in Rio de Janeiro to enjoy the festivities: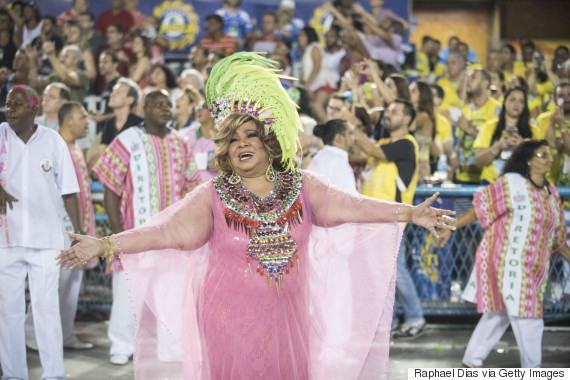 Beautiful dancers performed in their stunning costumes during the Rio Maracatu bloco: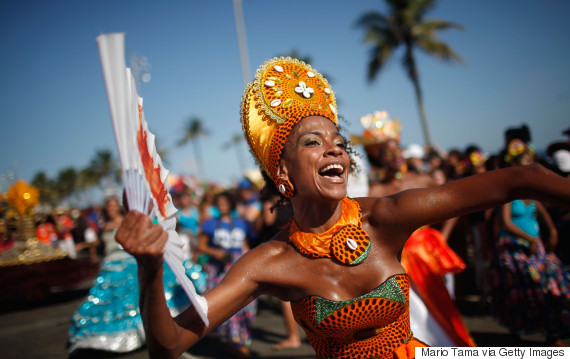 One creative reveler posed with an Olympic torch as a part of their headdress at the at the Banda de Ipanema bloco: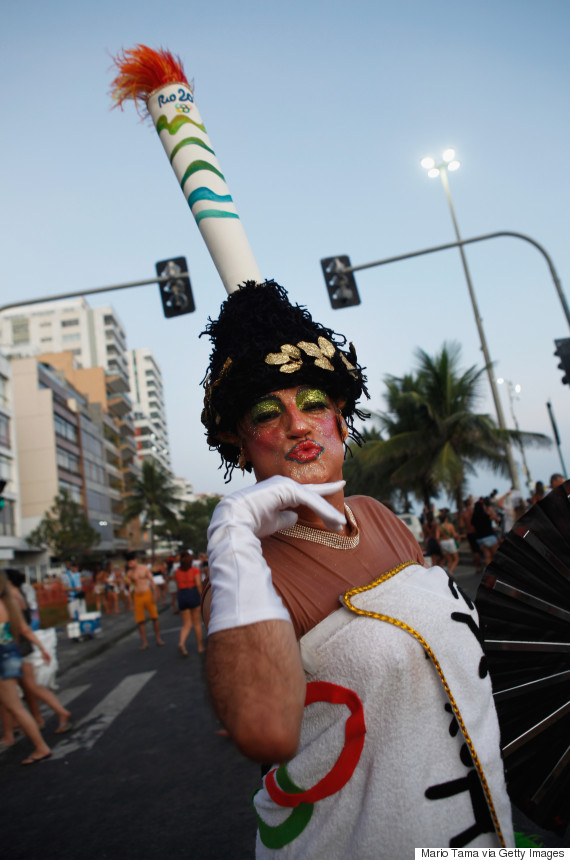 Former Carnival queen Evelyn Bastos wore a jaw-dropping ensemble to the Rio Carnival in Sambodromo: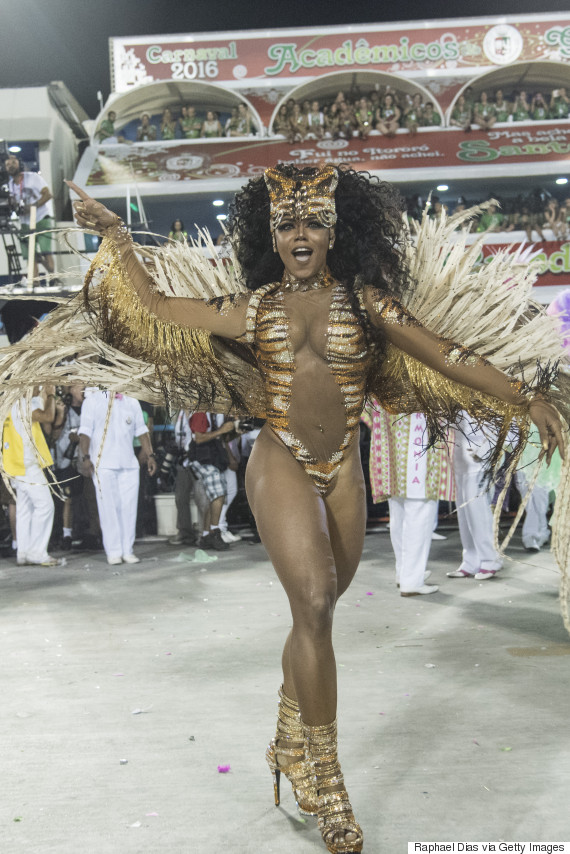 Another queen, Patricia Nery, was in attendance that night as well: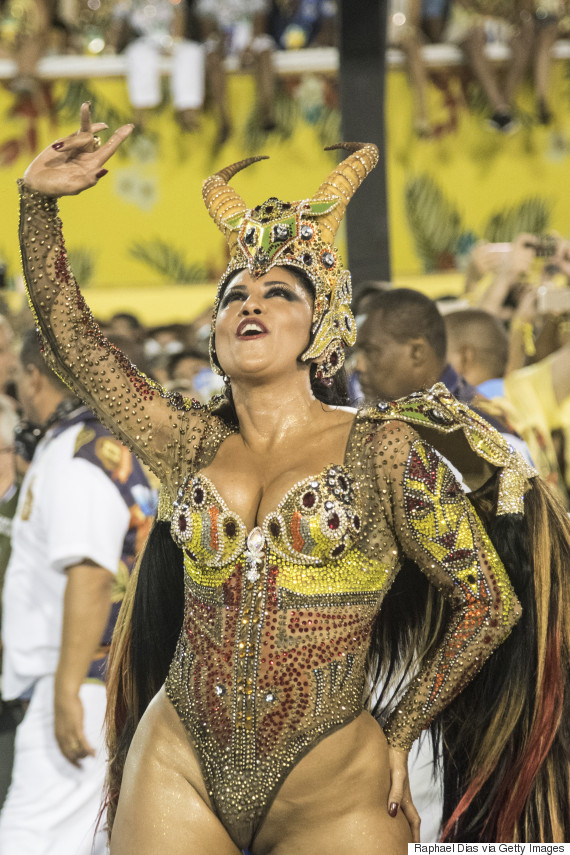 Revellers of Mangueira samba school wowed during their performance at Sambadrome: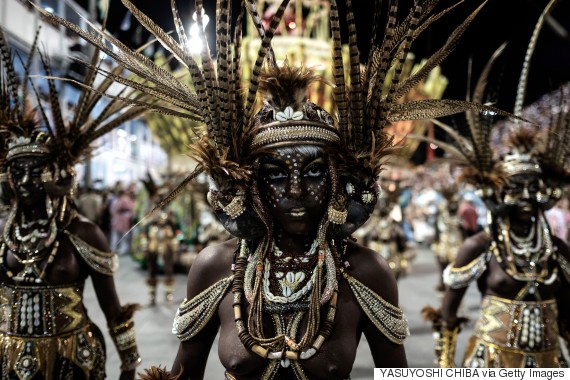 And finally, the dancers rocking ravishing white ensembles during Sao Clemente left thousands in awe: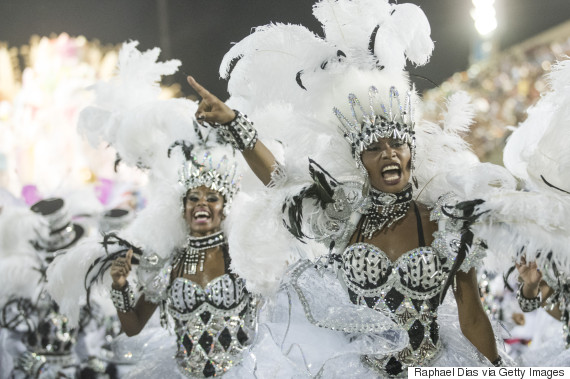 Follow Huffington Post Canada Style on Pinterest, Facebook and Twitter!
Also on HuffPost