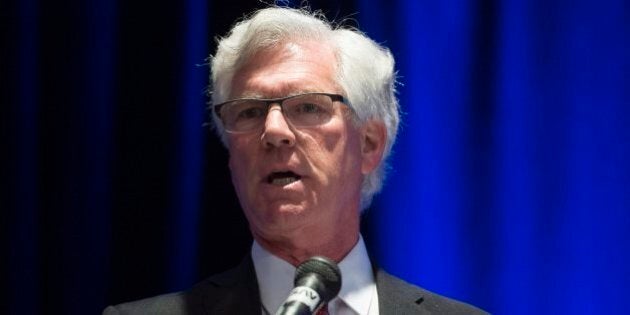 WINNIPEG — Canada, the United States and Mexico have agreed to share data and maps as they work towards green energy security for North America.
Canadian Natural Resources Minister Jim Carr says the three countries can't risk being left out in the cold by global forces beyond their control.
Carr says they are committing to work together in key areas.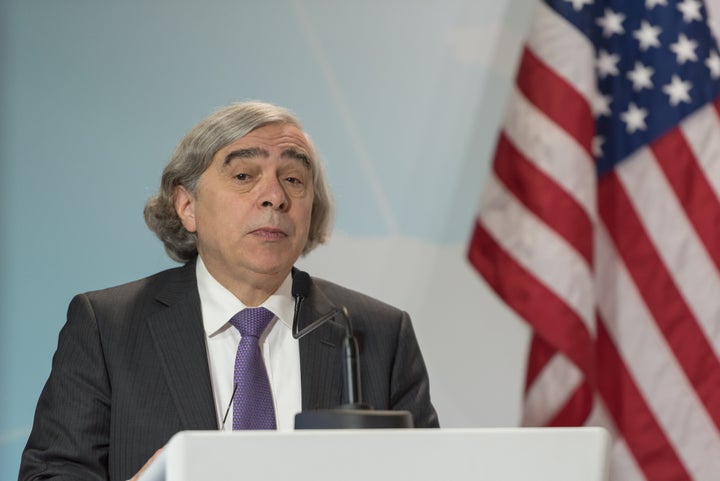 U.S. Energy Secretary Ernest Moniz joined his Canadian and Mexican counterparts in an agreement to accelerate North America's shift towards a low-carbon economy. (Getty Images)
That includes bringing more renewable energy onto the electricity grid, speeding up innovations in clean energy technologies and advancing competitiveness in carbon capture and storage.
The deal comes after a day of meetings in Winnipeg between Carr, Mexican Secretary of Energy Pedro Joaquin Coldwell and U.S. Secretary of Energy Ernest Moniz.
Prime Minister Justin Trudeau has said a continental energy strategy will be up for discussion when he meets with President Barack Obama next month.
As the ministers were signing the agreement, a young man protesting the Energy East pipeline stood up and unfurled a small banner that read "Keep It In The Ground."
He was allowed to say his piece before he was escorted out by security.