TEHRAN, Iran -- Iran says it has exported its first crude oil shipment to Europe since it reached a landmark nuclear deal with world powers, the official IRNA news agency reported Sunday.
IRNA quoted Deputy Oil Minister Rokneddin Javadi as saying the shipment was the first in five years and marked "a new chapter'' in Iran's oil industry.
He did not elaborate but IRNA said several western tankers have loaded Iran's oil in recent days.
Iran plans to add one million barrels to its oil production following implementation of the nuclear deal, which lifted international sanctions in exchange for Iran restricting its nuclear activities.
According to Bloomberg, the country is undercutting its regional rival, Saudi Arabia, with prices $1.25 a barrel below the Saudi selling price. Saudi Arabia is OPEC's largest producer.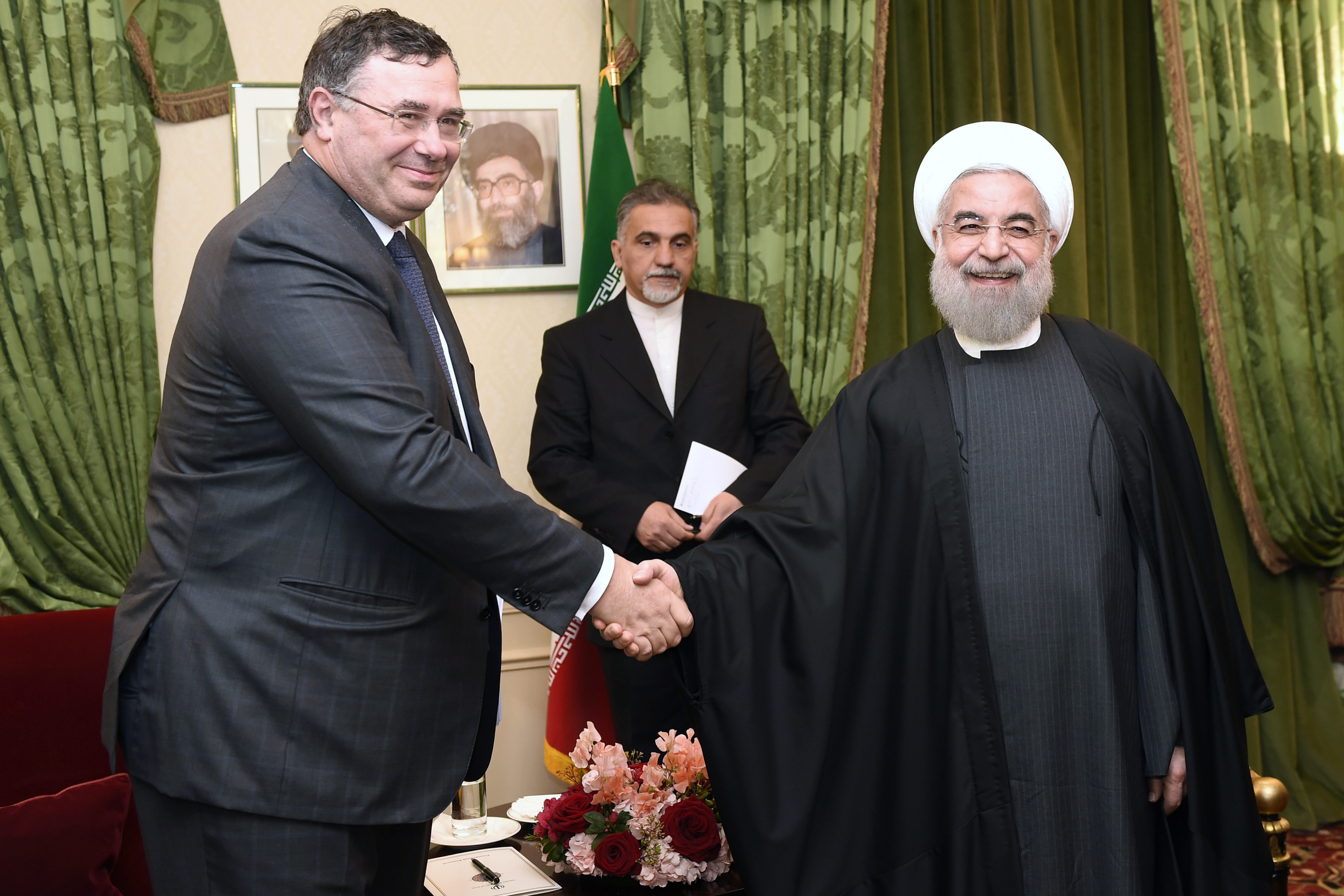 The CEO of French oil giant Total, Patrick Pouyanne (L), shakes hands with Iranian President Hassan Rouhani on January 28, 2016 during a meeting in Paris. The meeting was a sign of a dramatic rapprochement between Tehran and the European powers since the lifting of sanctions against the Islamic Republic. (Photo: AFP/Getty)
In order to retake its market share, Iran said in January that it will add to its production despite the drop in prices and should not be blamed for the further price drops.
Iran expects an economic bonanza after the lifting of sanctions, which will allow it to access overseas assets and sell crude oil more freely.
Javadi said Iran has already reached agreement to export oil to France, Russia and Spain.
The country used to export 2.3 million barrels per day but its crude exports fell to 1 million in 2012. Iran's total production currently stands at 3.1 million barrels per day.
In November, Tehran unveiled a new model of oil contracts aimed at attracting foreign investment in anticipation of the lifting of sanctions. Iran has sweetened the terms of the new model, hoping to bring in $30 billion in new investment. The new contracts last 15 to 20 years and allow for the full recovery of costs. The older model contracts were shorter term and investors complained of heavy risks and losses.
-- The Associated Press with a file from The Huffington Post Canada