Saturday Night Live had a laugh at Beyoncé's haters Saturday in a hilarious new skit, "The Day Beyoncé Turned Black."
Beyonce's new video, Formation, and subsequent performance at Super Bowl 50 elicited criticism from white politicians in Canada and the United States alike. The video features many political statements, from a drowned cop car in New Orleans to a young black boy dancing in a hoodie before a line of riot cops. And her performance of the song, the night after it came out, paid tribute to the Black Panthers.
"For white people it was just another great week," the SNL skit opens with. "They never saw it coming."
What follows is a meltdown of apocalyptic proportions, as the white characters come to a shocking conclusion: "Maybe this song isn't for us."
"But, usually everything is!" Vanessa Bayer's character gasps in dismay.
Will the white world ever be the same?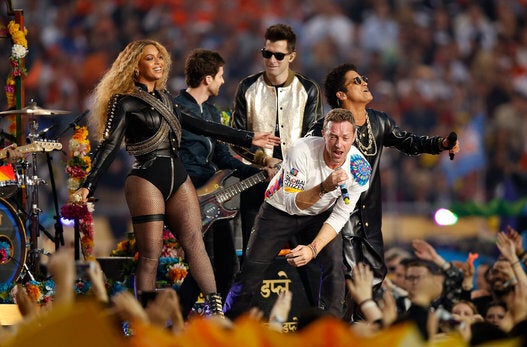 Super Bowl 50 Halftime Show: Beyonce, Bruno Mars, Coldplay