Edmonton taxpayers have spent $219 million on a monument to an "American Dad!" character.
At least, that's what it looks like from above.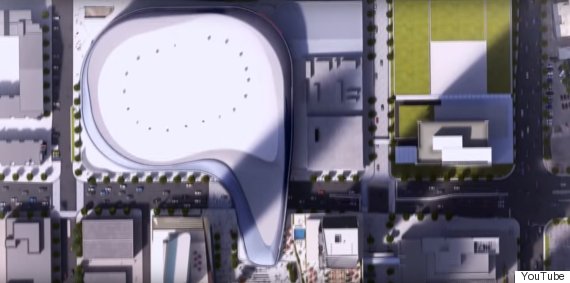 Screengrab from "Ice District" promotional video. (Photo: Ice District/YouTube)
The $480-million Rogers Place hockey arena is under construction as a new home for the Edmonton Oilers.
It's part of the $601-million Ice District project, for which taxpayers are kicking in $219 million (the hockey team is paying $143 million).
Seeing the arena from a bird's-eye view, one can't help but picture Roger from the Seth MacFarlane TV series.
Don't see it yet? Take a look at this: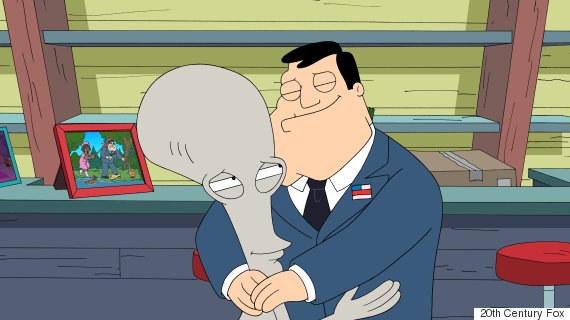 A still from "American Dad". (Photo: 20th Century Fox)
Still no? Try them side by side: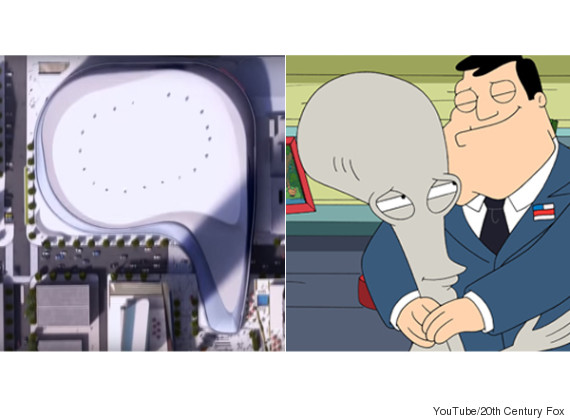 There's no mistaking the similarity between the building's shape and Roger's head.
The resemblance was first noticed by Reddit user AnotherAccount003:
View post on imgur.com
At first, people who responded to the Reddit post didn't believe the arena project was real.
Then the poster sent them a link to a live feed of Rogers Place under construction, and it all came together.
The Ice District has been a controversial project, with one expert calling it one of "the worst deals in Canadian history."
Like Us On Facebook

Follow Us On Twitter

Also on HuffPost: