On the 58th annual Grammys red carpet in Los Angeles on Monday evening, Mother Monster donned a custom Marc Jacobs ensemble dedicated to David Bowie circa Ziggy Stardust.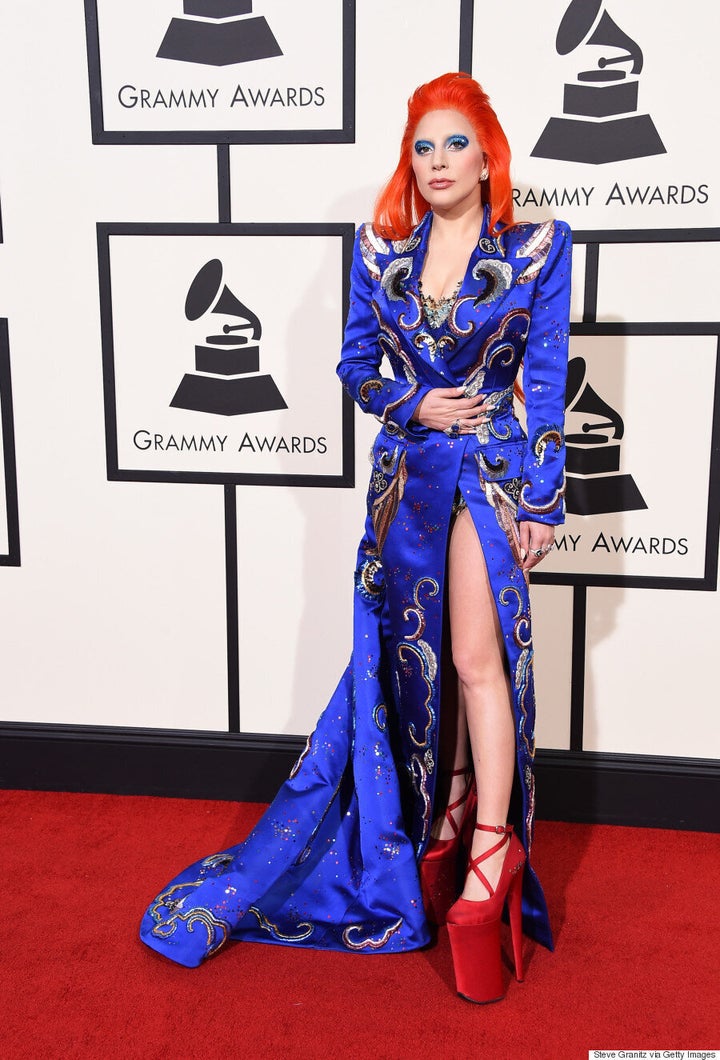 Lady Gaga, who is set to pay a "unprecedented, technology-infused tribute" to her late idol during the award show, flaunted slicked-back flaming orange hair and a midnight-blue blazer dress with square shoulder pads, a look similar to that rocked by Bowie in his "Life on Mars" video.
The frock, with its Stardust-inspired embroidery, was topped of with matching undergarments and bright sky-high platform heels.
Leaving her Super Bowl platinum blond 'do behind, Gaga took to Instagram and Twitter earlier in the day to share with her followers images of herself prepping for her Bowie-inspired look. The performer showed off her electric, glittering blue eyeshadow which she layered with rhinestones and paired with a simple glossy lip.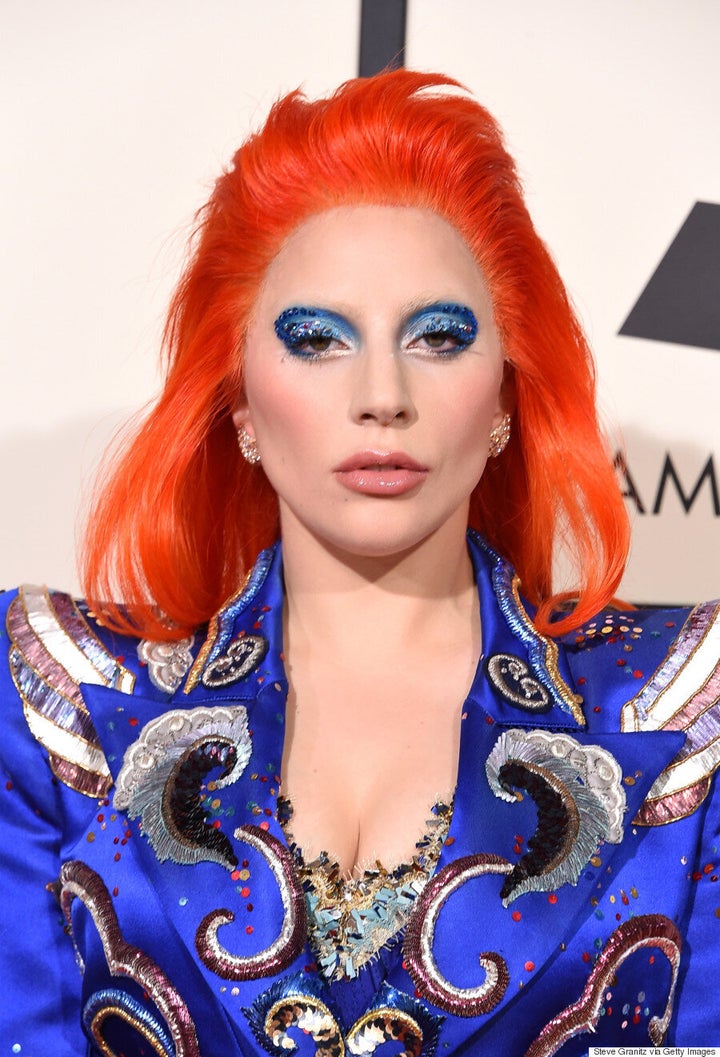 And how did Gaga prep earlier in the week for her homage to Bowie? By getting inked. The 29-year-old marked the special occasion by taking to Snapchat on Sunday and sharing photos of her new Starman tat, which she said "was the image that changed [her] life."
We think Bowie would be very proud of Gaga tonight.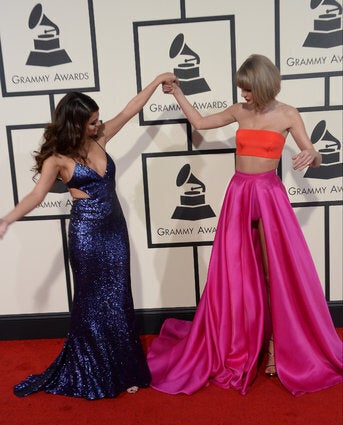 Grammys 2016 Red Carpet Photos