When we first saw this photo posted by Glamour magazine, we laughed. Amazing! A manservant to hold the 22-year-old pop star's red hot Romona Keveža gown train? Brilliant! Truly the best accessory to hit the 58th annual red carpet!
But when we started realizing the "Focus" singer was having a bit of trouble strutting her stuff in front of the cameras, we were concerned. "She needs help!" We yelled to ourselves. "Help that poor girl in her dress!"
And like a true gentlemen, you were there to offer your amazingly kind assistance. All while in a suit of your own.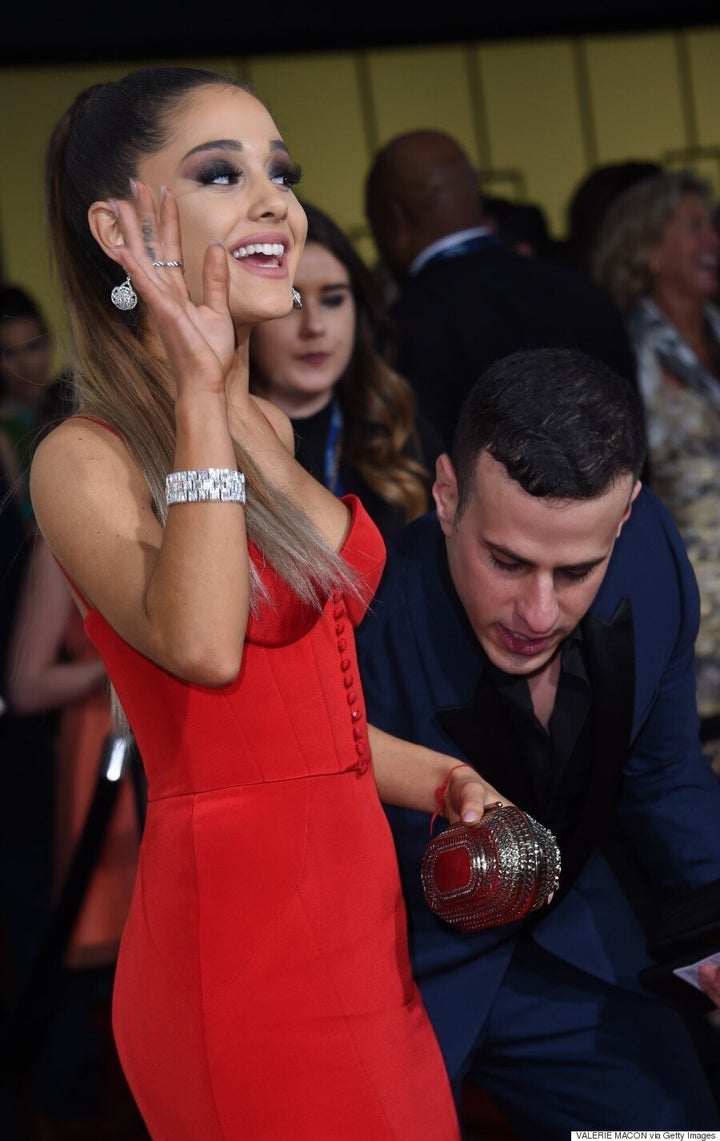 Yes, Grande, in the form-fitting frock with its corset bodice, looked fabulous, and she has you to thank for that. You positioned that flute skirt beautifully for the cameras, you made sure her trademark ponytail, featuring a dark blond ombré, was on point and you had her smiling all while doing so, which allowed us all to admire her charcoal smoky eye and fluttering lashes.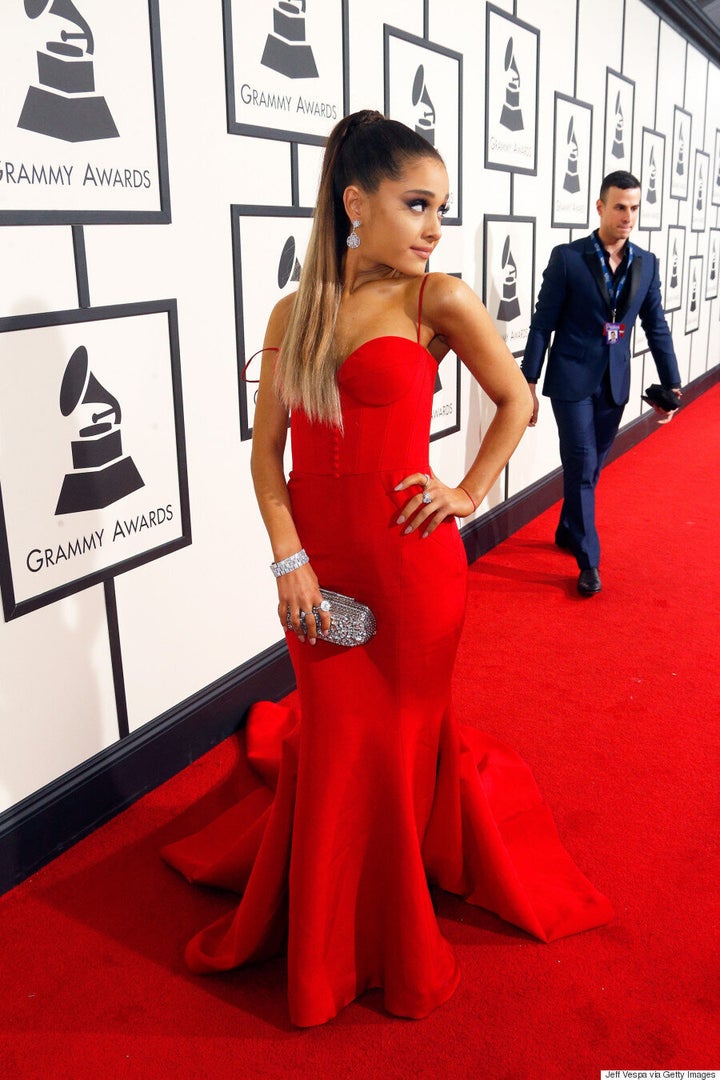 You, Joe Carozza of Republic Records, were the unsung hero of the Grammys red carpet, and for that, we salute you.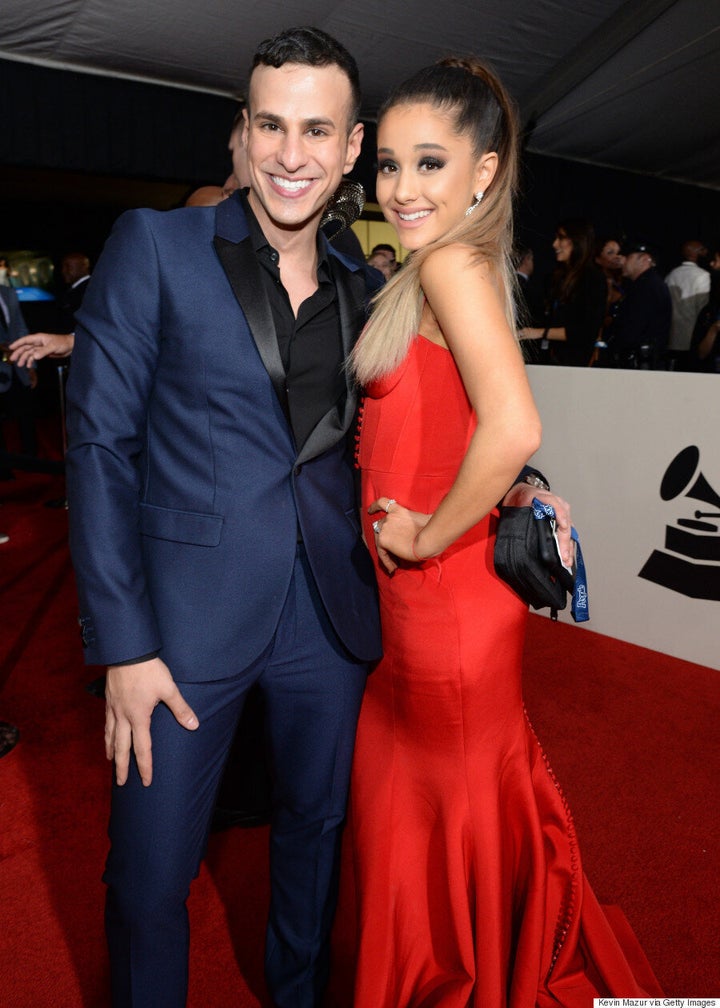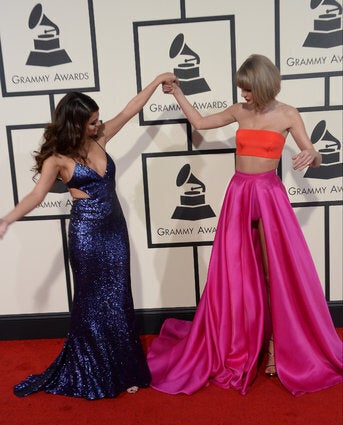 Grammys 2016 Red Carpet Photos