Kendrick Lamar's passion at Grammys was a sight like no other.
The rapper, who had already picked up five Grammys on Monday, blew away audiences and the Twitterverse with a politically-charged performance about race and police brutality.
The 28-year-old Compton-born artist performed hit singles, "The Blacker The Berry" and "Alright," dressed in a prison uniform, opening his act cuffed in chains with fellow prisoners.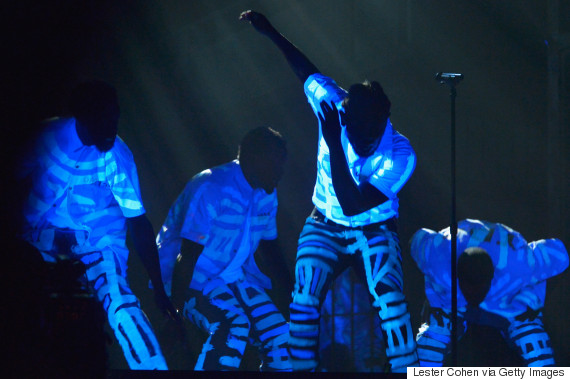 Lamar ended his performance with an explosive freestyle, alluding to the death of Trayvon Martin, a 17-year-old black teen shot by George Zimmerman in 2012.
"On February twenty sixth I lost my life too," Lamar rapped. "That was me he looked for help when he drowned in his blood."
Rapping into a mic with a saxophone in the background, he continued, "[It] set us back another 400 years, this is modern day slavery."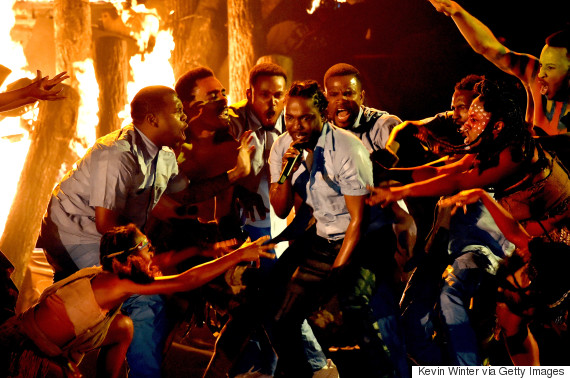 Grammy producer Ken Ehrlich told Billboard Lamar's show was proactive.
"In this case, Kendrick came to us and said that we live in a time where these issues confront us every day and that it's important that they be given a public forum, and he would like to use his x number of minutes to create a great performance that is consistent with his this year,' he told Billboard.com. "It is overtly political and it is overtly provocative, and I think if nothing else it's going to give people something to think about and talk about."
The rapper, who was nominated for 11 Grammys, ended his performance standing in front of a map of Africa with Compton, his hometown, written in the middle.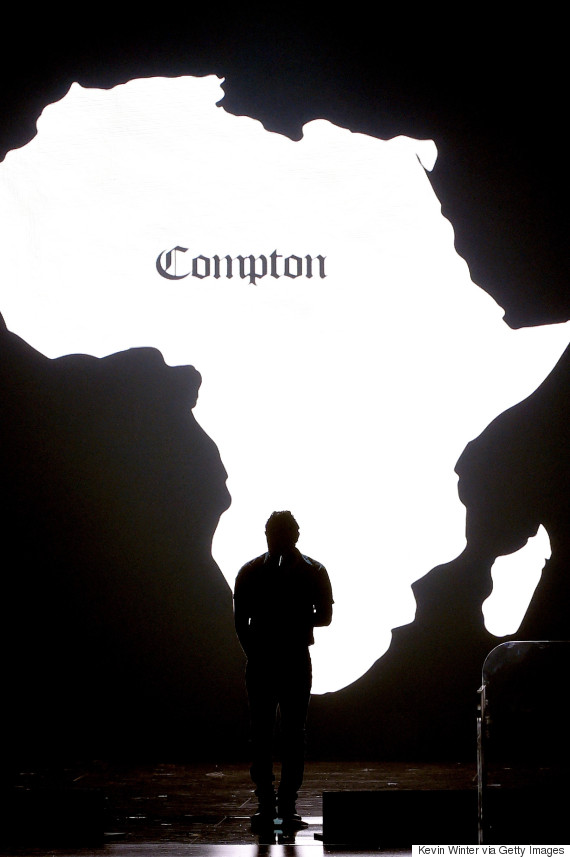 ALSO ON HUFFPOST:
Also on HuffPost
Grammys 2016 Red Carpet Photos