The jury may still be out on panda dogs, but the internet agrees this puppy seal is perfectly adorable.
In a video posted to Facebook by People's Daily, China, a Bichon Frise toy dog pulls his ears back while getting groomed, completely changing up his look.
Oddly enough, seals and dogs are animal relatives and fall into the same classification as coyotes, foxes, wolves, skunks, otters and bears.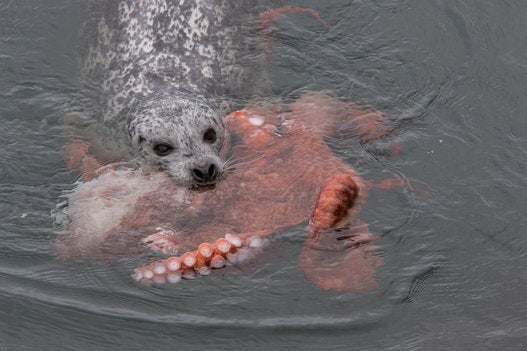 Seal Fights Octopus Off In Victoria, B.C.