In a surprise Grammys appearance on Monday evening, the "Modern Family" actress joined her pals Pitbull, Robin Thicke, Joe Perry and Travis Barker on stage for the closing performance of the night where Mr. Worldwide sang his hit "El Taxi."
And in appropriate style, the 43-year-old dressed up as a taxi for the occasion.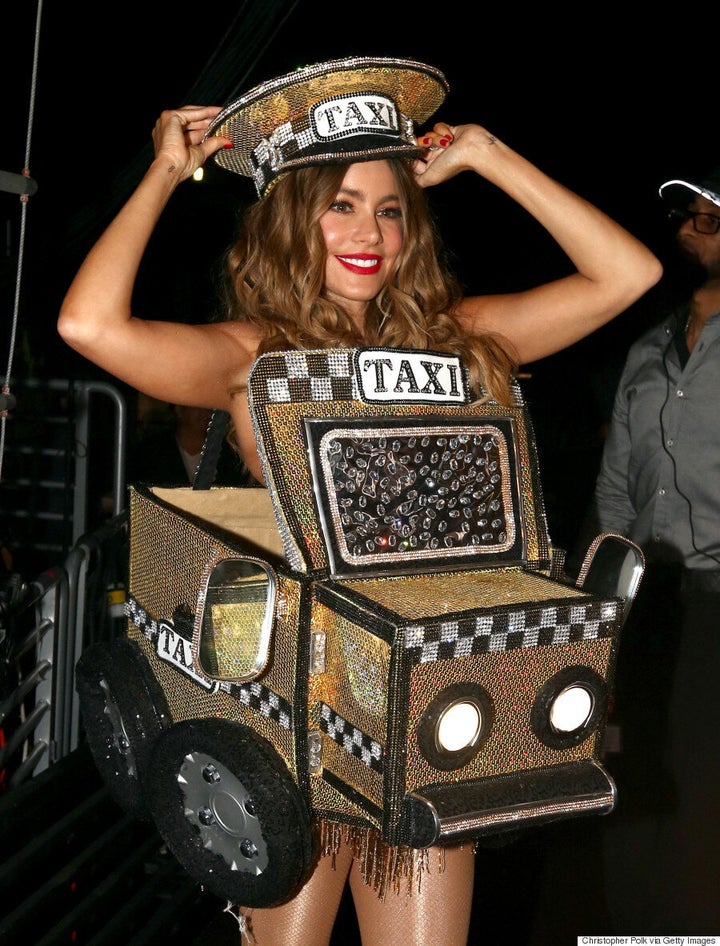 Shaking what her mama gave her in the sexy automobile ensemble (driver hat and all, and no Ubers to be seen), the Colombian-born star brought the Latina fire to the Grammys stage in a very Jennifer Lopez-inspired performance. Popping up from underneath the stage, Pitbull's backup dancers then helped the "Hot Pursuit" star out of the (weird) costume, revealing her gold embellished fringed Mark Zunino strapless frock underneath.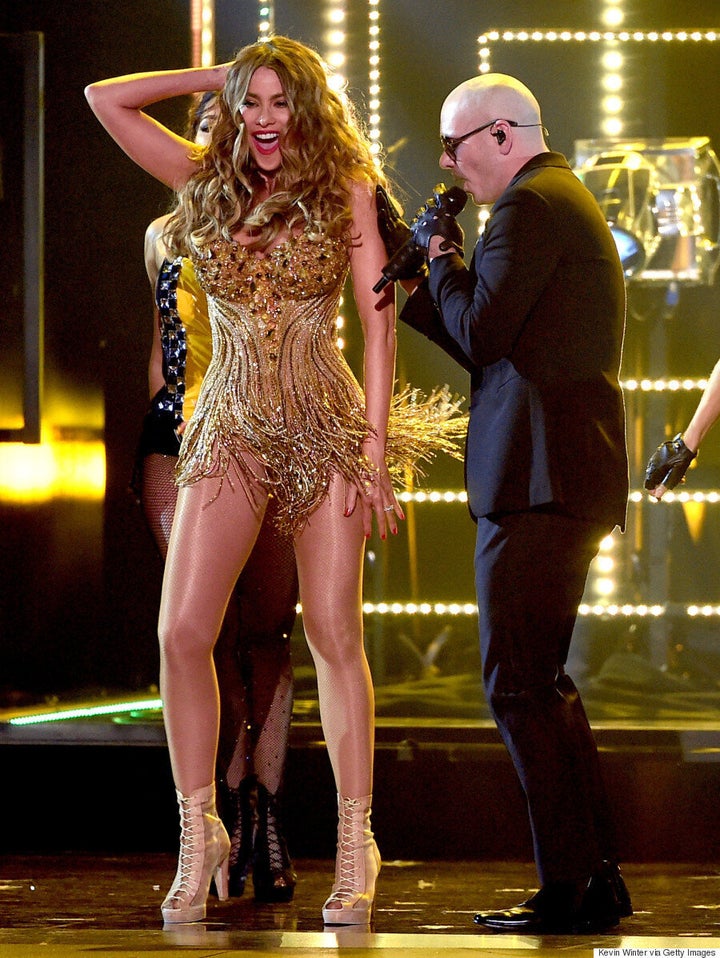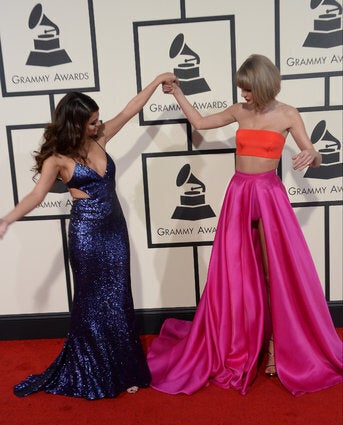 Grammys 2016 Red Carpet Photos