Reporters from Ezra Levant's conservative news and opinion site are not actual reporters — at least, not according to the Alberta government.
According to a blog on The Rebel, Premier Rachel Notley is a "bully" because her NDP government is banning the site's reporters from provincial media events.
The Rebel's reporters Holly Nicholas and Sheila Gunn Reid were kicked out of a media lock-up about Alberta's royalty review announcements on Jan. 29 despite being initially admitted to the event an hour earlier.
Later that day, a government staffer asked them to leave a common area of the Hyatt Hotel, where they had scheduled interviews with industry stakeholders.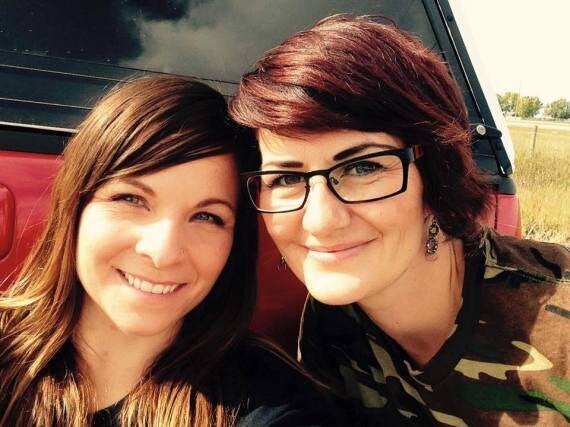 The Rebel reporter Holly Nicholas, left, and Alberta bureau chief Sheila Gunn Reid, right, were booted from Alberta legislature media events. (Photo: Facebook)
Reid, the site's Alberta bureau chief, tried to attend a press conference with Alberta premier Rachel Notley and Prime Minister Justin Trudeau on Feb. 3, but security told her The Rebel was on a "no-go list" and escorted her off the property.
The Rebel's blog, titled "Notley is a bully," says security asked Reid for "accreditation." However, Reid had confirmed with the legislature's press gallery president that "there is no such thing as accreditation to cover the government of the day, in the building that houses our democracy."
The province responded on Friday with a short letter of its own.
"Our client's position remains that your client and those who identify as being connected to your client are not journalists," the letter from an Alberta Justice lawyer read.
The Rebel decried the move as a suppression of free speech, and has started a petition to end the "illegal blacklist" and "telling Notley that her enemies list just isn't acceptable in Alberta."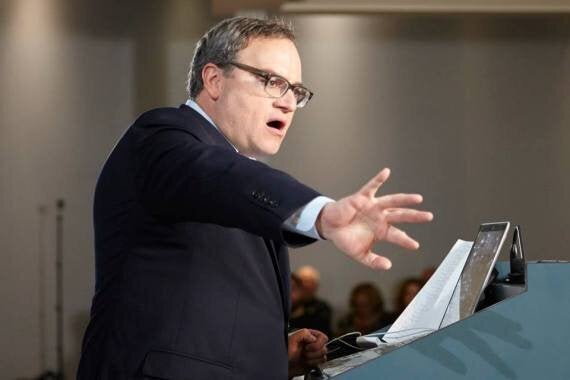 Ezra Levant, seen at a town hall in June 2015, runs The Rebel, his conservative news and opinion site. (Photo: The Rebel/Facebook)
"The Rebel isn't everyone's cup of tea. But all Albertans are entitled to freedom of the press. Notley is doing things we couldn't imagine even the Redford or Prentice Tories doing. Even they wouldn't throw out reporters for criticizing them. Notley promised us a more transparent and accountable government. But in reality, Notley and her NDP have given us a more closed, more censorious and more belligerent government than ever."