HALIFAX — A Nova Scotia member of the legislature who left the Progressive Conservative caucus nearly two years ago after a clash with the party's leader has joined the Liberals.
Premier Stephen McNeil made the announcement about Chuck Porter Wednesday, saying no promises had been made to the politician to entice him into his caucus.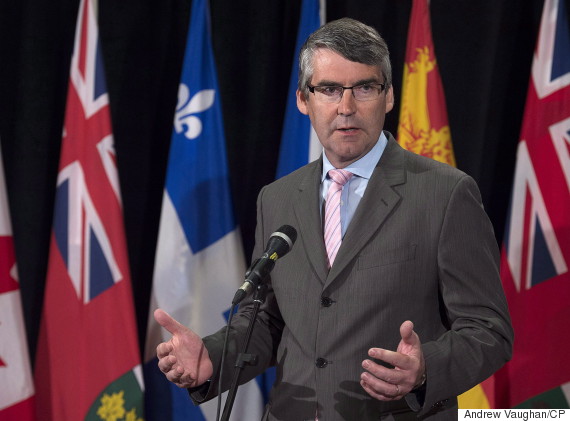 Nova Scotia Premier Stephen McNeil talks with reporters in St. John's in July 2015. (Photo: Andrew Vaughan/CP)
"I've not made a deal with anyone to join our caucus at any time to join our caucus ... I did not make a deal with Mr. Porter to join us," he said.
Porter sat as an independent after leaving the Tories in June 2014, representing the riding of Hants West — which includes the town of Windsor, N.S.
Tory Leader Jamie Baillie said at the time the politician missed several caucus meetings and five public accounts meetings after the October election.
Porter said that he had discussed the absenteeism issue with McNeil and assured him that he won't be missing Liberal caucus meetings.
He said that he missed some meetings under the Tories because he wasn't well.
"At that time there were some health issues I was having and they certainly (the Tory party) were aware of that," he said.
Baillie was unavailable for comment, but caucus chair Pat Dunn sent an email saying the people of Hants West will have their opportunity to pass judgement on Porter's decision in the next provincial election.
"He will now have to defend the McNeil government's decisions," Dunn said in the release.
McNeil said he'd made clear to Porter that he is expected to attend meetings, and he also said that Porter will have to stand for the Liberal nomination before the next election.
ALSO ON HUFFPOST:
Least, Most Popular Premiers (Feb. 2016)