Sean Kilpatrick/CP
The fate of the Canadian Wheat Board was up for federal debate during Question Period in Ottawa on Tuesday.
NDP Leader Tom Mulcair challenged the Liberal government on whether they would help save it — a position the Liberals have long supported.
"Before the election the Liberals talked a good game on this issue but now in government are they actually going to help farmers and restore the Canadian wheat board? Yes or no?" Mulcair said.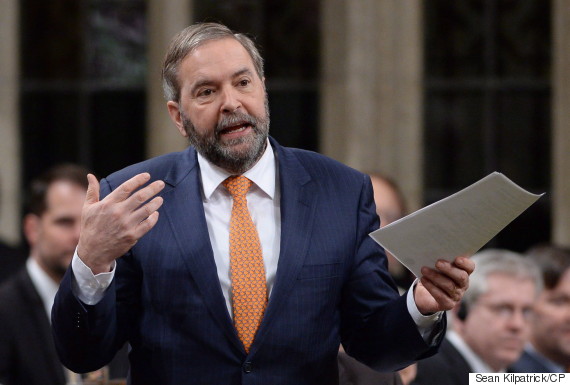 Thomas Mulcair asks a question in the House of Commons in January. (Photo: Sean Kilpatrick/CP)
The topic came up after a group of farmers in Saskatchewan and Manitoba recently voted unanimously to call for the re-establishment of the board.
The farmers, known as the Canadian Wheat Board Alliance, said the loss of the wheat board has cost them $6.5 billion in income over the last two years.
Minister of Agriculture responds
Minister of Agriculture Lawrence MacAulay responded to Mulcair, making note that his government didn't sell the wheat board.
"I think we are all aware who ended the Canadian Wheat Board," MacAulay said.
The former Conservative government sold the wheat board to the Saudi-owned G3 Global group after privatising its board.
MacAuley said the commercialisation of the wheat board has already been completed.
However, he said the Liberals will take other steps to make sure farmers get what's due.
"I can assure you this government will focus on it's priorities for the sector including opening up new trade routes to make sure farmers receive proper remuneration for their grains," MacAulay said.
ALSO ON HUFFPOST:
Key NDP MPs Defeated In 2015 Election