A new poll suggests the political fortunes of Alberta Premier Rachel Notley are declining steadily as her province is battered by plummeting oil prices and a resource sector in turmoil.
But the numbers from Angus Reid Institute, released Wednesday, show that Saskatchewan Premier Brad Wall is not paying a similar price in his oil-producing province — and is in fine shape ahead of an election that is just weeks away.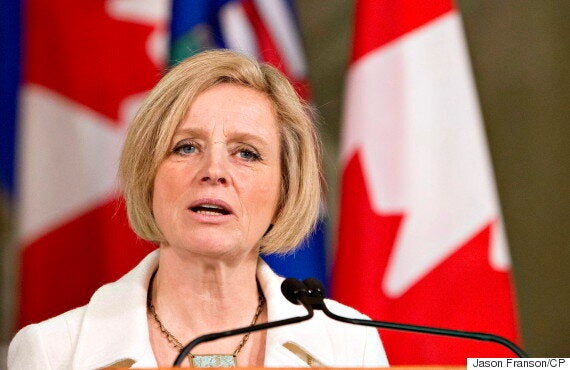 Alberta Premier Rachel Notley speaks to media after meeting with Prime Minister Justin Trudeau in Edmonton in February. (Photo: Jason Franson/CP)
According to the firm, which tests the job approval ratings of provincial leaders each quarter, Notley has dropped 12 percentage points since December and now sits at 33 per cent approval. That represents a plummet of 20 per cent support from June 2015, shortly after the Alberta NDP captured a stunning majority government.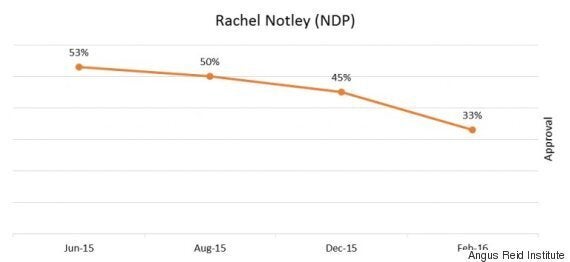 Notley's approval rating has dropped 20 percentage points from last June. (Photo: Angus Reid Institute)
But it pales in comparison to Wall — perpetually Canada's most popular premier — whose rating is statistically unchanged from last quarter at 62 per cent. The Angus Reid Institute pointed out in its poll summary, however, that Alberta's unemployment rate has grown three times as much as Saskatchewan's in the last year.
Wall, who has ruled out a run for the federal Conservative leadership, is preparing for an election in April that he is widely expected to win.
Story continues after slideshow: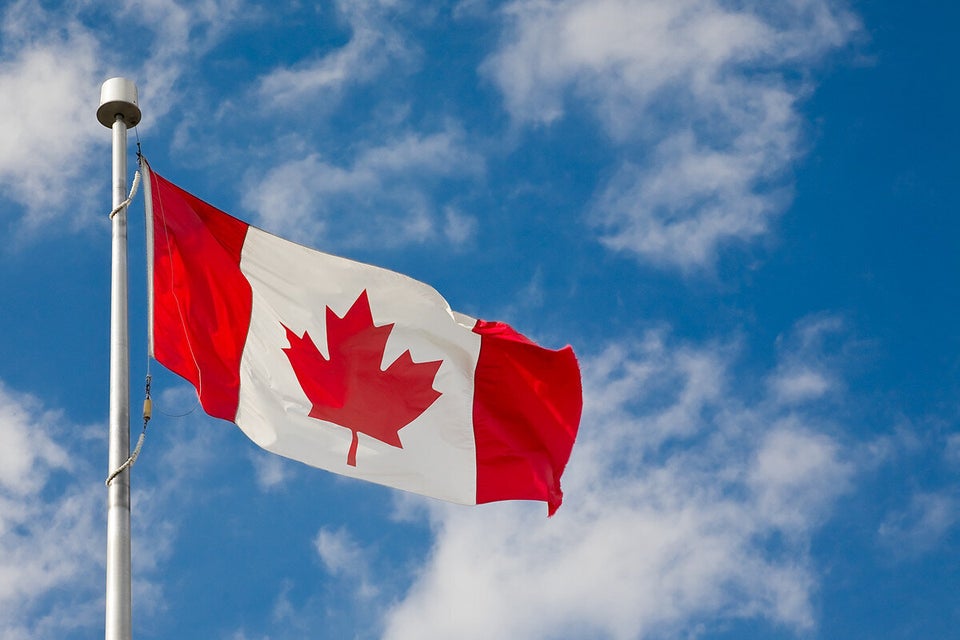 Least, Most Popular Premiers (Feb. 2016)
The same can't be said for Canada's least popular provincial leader, Selinger, who will also face voters in April. The longtime premier is hoping to extend the NDP government's nearly 17-year reign, but his rating is almost as poor as the 17 per cent support he had in December 2014.
Newfoundland and Labrador Premier Dwight Ball, the new leader of another struggling, resource-dependent province, appears to be enjoying a "honeymoon" since his Liberals formed government in December. Ball currently boasts 60 per cent support, but as Notley has shown, such adulation could be fleeting. For now, he's the second-most popular premier in the country.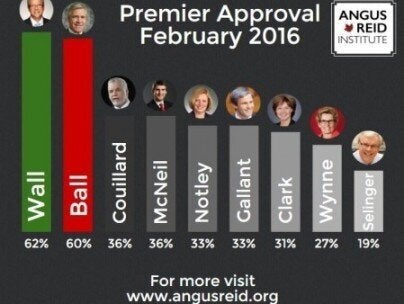 Canada's most and least popular premiers. (Photo: Angus Reid Institute)
The Angus Reid Institute does not measure the approval rating of Prince Edward Island Premier Wade MacLauchlan because the sample size for that province is too small.
The survey was conducted online among 6,294 Angus Reid Forum panelists between Feb. 2 to 10. Similar surveys have a margin of error of 1.2 per cent, 19 times out of 20.