"I told my boyfriend to call the ambulance. I can feel the baby's head," the new mom told CTV News.
Dorion quickly called 911, but five minutes later, their son was born and fell into the toilet. The new dad then picked up his baby, who they named Christopher, and cleaned him off before emergency personnel arrived and took over.
Although Christopher was born premature, he is healthy, reports CP24. He is now being monitored at the neonatal intensive care unit at Winnipeg's Health Sciences Centre.
In regards to the surprise birth, fire chief John Lane said in a statement: "The Winnipeg Fire Paramedic Service is pleased to have played a part in this safe and happy out-of-hospital delivery. It wishes the family all the best as they welcome their newest member into the world."
Surprisingly, this isn't the first time a woman has unexpectedly given birth in a toilet. Mom Charlotte Bryant from Wales had no idea she was pregnant until she welcomed her son while sitting in the washroom.
According to Metro UK, Bryant saw three doctors who misdiagnosed her backaches and failed to notice her pregnancy. Her son Joshua was then unexpectedly delivered while she was on the toilet in January. Although born a healthy 7 pounds, 4 ounces, Joshua was taken to the intensive care unit at University Hospital of Wales.
The baby boy is now three weeks old and has been released from the hospital.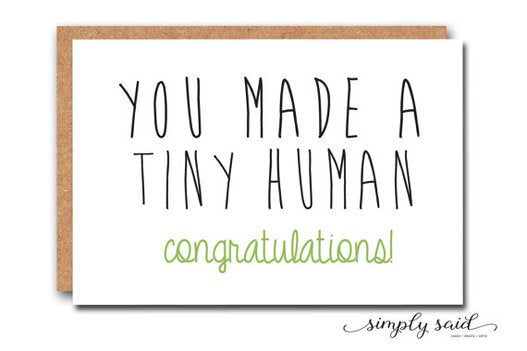 Honest Cards For New Parents