One family may not get much time with their newborn, but they at least have this image.
Brittani and Ian McIntire of Kansas are expecting fraternal twins, but they learned that one may not survive, according to KWCH.
The boy, named Mason, has a hole in his heart and an abnormal brain, and he weighs only nine ounces compared to his sister Madilyn's two pounds.
But a sonogram image showed something very special — what appears to be Mason holding his sister's finger.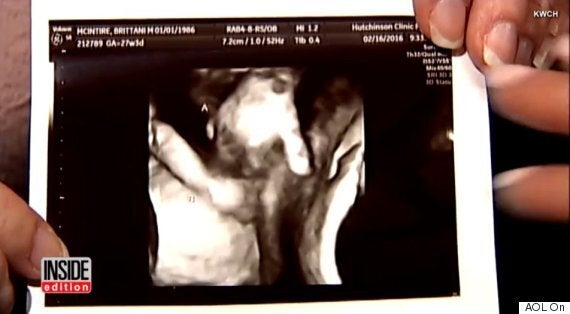 "I know I'm holding him, I'm carrying him but I just want to be there for him," Brittani McIntire told the outlet.
"And she's the only one who can actually be there and holding onto him through it, so it's comforting to know that if he does pass he won't be alone."
This isn't the first time a sonogram has showed something bittersweet.
A mom in Georgia was touched to see last year that her conjoined twins Chandler and Chance, who shared a heart, looked like they were hugging in a sonogram image, according to WRDW.
Sadly, the boys died two days after their birth in November.
However, since the McIntire's twins are fraternal, they have separate amniotic sacs, meaning that it's unlikely the two could touch.
One doctor also debunked the idea that a fetus could hold hands with its twin, saying they're not capable of intentional movement.
"Fetuses also open and close their hands all the time," obstetrician-gynecologist Dr. Jen Gunter writes on her blog.
"This is a sign of normal tone."
While she takes issue with anti-choice advocates who use the picture to prove that unborn children have emotions, she said she understands why framing the image that way would be helpful for Mason's grieving parents.
"As the mother of a set of triplets where one did not survive, I understand this kind of pain," she wrote.
Regardless of the image's meaning, it — and the outpouring of support the McIntire family has received — is hopefully comforting.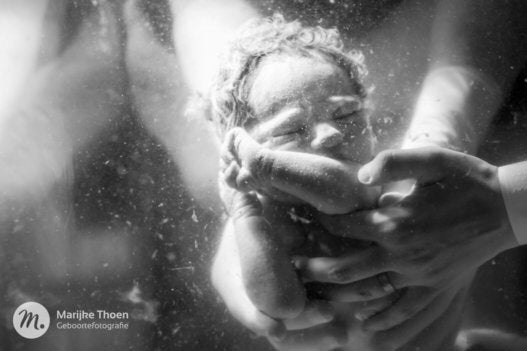 15 Photos That Capture The Beauty Of Birth