The interim federal health program will now apply evenly to all and will also be expanded next year to cover the health care needs of certain refugees before they even arrive in Canada.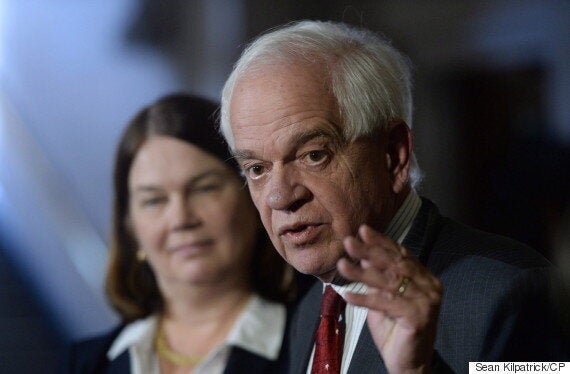 Immigration Minister John McCallum and Health Minister Jane Philpott speak to Parliament Hill reporters in January. (Photo: Sean Kilpatrick/CP)
The program was set up nearly 80 years ago to help address the health care needs of immigrants coming to Canada in the aftermath of the Second World War.
It evolved to help bridge the gap between a refugee's arrival in Canada and when they can access provincial health care coverage.
It covered things like prescription medications, dental and eyesight coverage for those who came to Canada as refugees and those made applications for asylum upon arrival.
But the former Conservative government clawed back many of its provisions in a surprise 2012 move that eventually led to a series of successful court challenges.
While the court decisions forced the Conservatives to restore some of the cut benefits, they didn't restore them all — something the Liberals pledged to do in their election platform.
Restoring the cuts will take effect in April of this year, while the expansion to provide care overseas will begin in April 2017.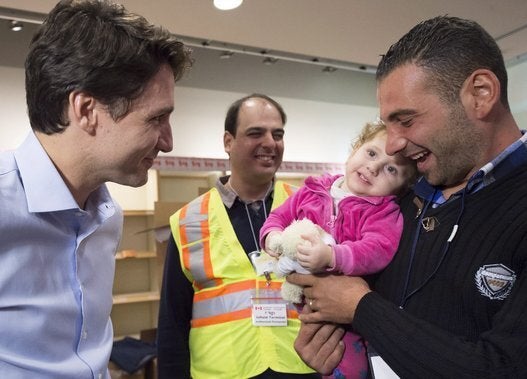 Trudeau Greets Syrian Refugees