Lochaber Mountain Rescue Team/Facebook
A search is set to resume for a couple that went missing while climbing the U.K.'s highest mountain, Ben Nevis, on Sunday.
Rachel Slater, 24, and Tim Newton, 27, failed to return from a climbing expedition on the mountain, which is located in Scotland's highlands, north of Glasgow.
Searches for the couple have been suspended several times, due to dangerous weather conditions and high risk of avalanches — one climber was killed in a nearby avalanche on Tuesday, according to The Telegraph.
Slater's family lives in Calgary and has travelled to Scotland to join in the search, according to CBC News. Slater lived in Calgary from 2005 to 2009.
The family says they are not giving up hope.
"We are extremely grateful to members of the emergency services and search and rescue personnel who are searching for Rachel and Tim," Slater's family said, in a statement sent to Scotland Police.
Click for full size.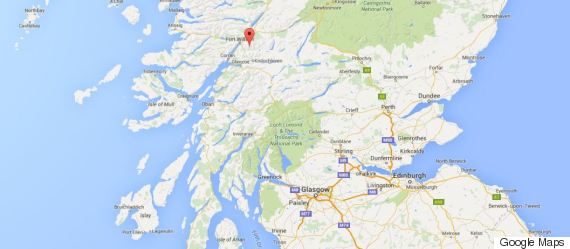 Slater and Newton were planning to scale Ben Nevis in Scotland. (Photo: Google Maps)
"The overwhelming response from members of the public and the climbing community has greatly assisted the search effort and we appreciate all the support and words of encouragement.
"As the search continues we remain hopeful Rachel and Tim will be found and reunited with their families and friends."
On Monday, police were notified that the pair was late returning from a climb. Police recovered a tent the couple had been camping in near the base of the mountain, as well as Slater's car, according to a post by the Highland and Islands Police Division on Facebook.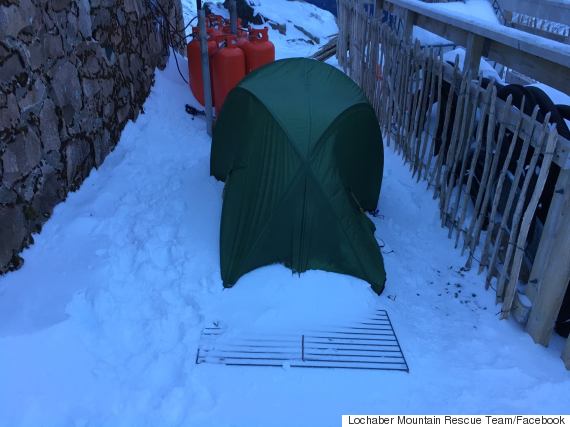 The couple had camped outside the Charles Inglis Clark Memorial Hut before their planned ascent of Ben Nevis. (Photo: Lochaber Mountain Rescue Team/Facebook)

Aerial searches for the couple have yet to turn up any results, The Guardian reported.
Even though the couple are experienced climbers, they did not leave a route before their trip.
"It is very frustrating and we're trying to get something for the families mainly and we've got nothing to go on. We don't know where to look yet, so we're just going to have to start basically at the beginning and just work our way around the hill," John Stevenson, of the Lochaber Mountain Rescue Team, told Good Morning Scotland on Friday.
The family also took the opportunity to ask for anyone who might have seen or spoken to Slater or Newton to contact Scotland Police. Newton was most likely wearing a red coat, and Slater a turquoise coat and purple helmet.
Like Us On Facebook

Follow Us On Twitter

Also on HuffPost:
The Deadliest Mountains on the Planet